Every year when winter comes around I have taken the lips off my cars, I take the one of my Mazda because it is fiberglass which gets really brittle in the cold, and I took the air dam of my e30 because I spent way to much time fixing that just to have some cold water mess it up again.
If I had a nice non damaged ABS example like I can only assume this civic owner does maybe I could leave my lip on…
ABS plastic is much more resilient to bumps and thumps than fg and all you would really have to worry about is it breaking at the mounting clips and paint chips.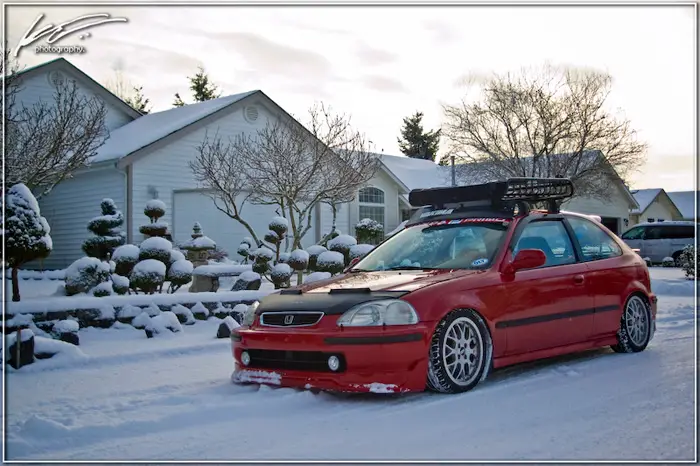 Still seems easier to me to take it off though…
As for our 'big' snowstorm today I got to work the same time I always do however it is still snowing so this probably means that it will just take me longer to get home to my ps3. Bah Humbug!
Until then though I have a draft featured ride I am going to push up on my lunch break so be sure to check back.