I saw this car in the Mazda3Forums aggressive fitment thread and immediately realized that this is the look that I am after for my car, a reasonable daily drivable amount of flush mixed with a nice stance.
I have quite a few of these same mods already so I just need to get my fitment a bit more on point and I should be looking pretty legit…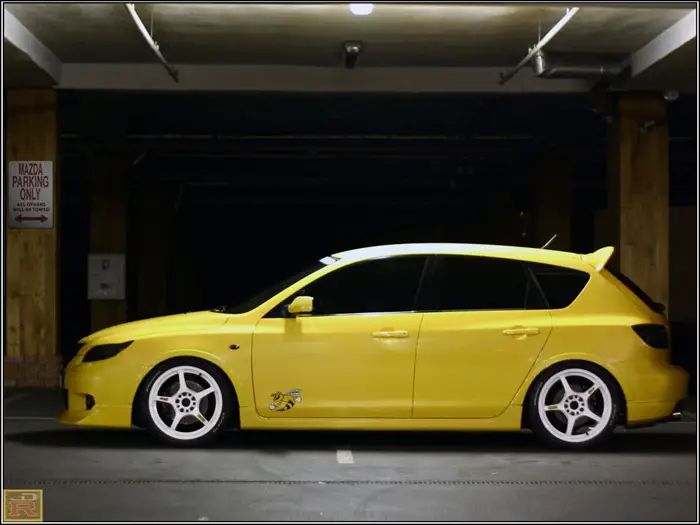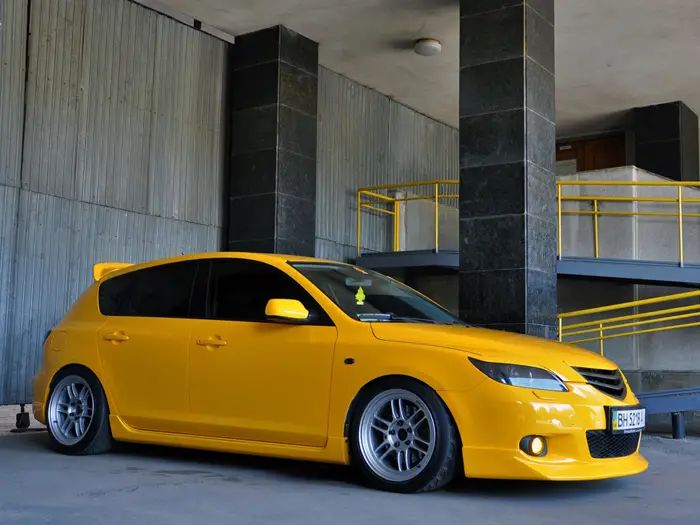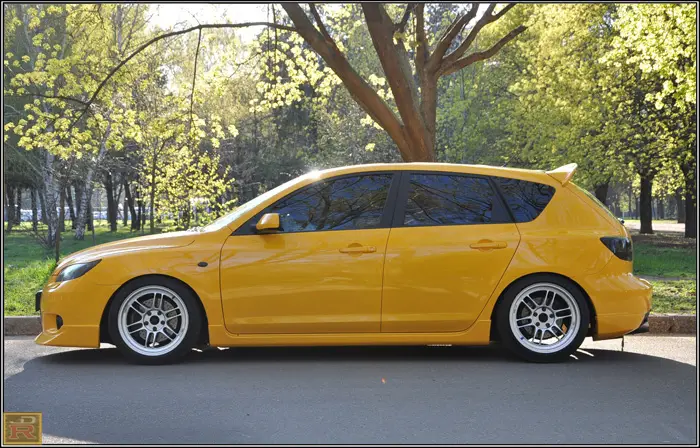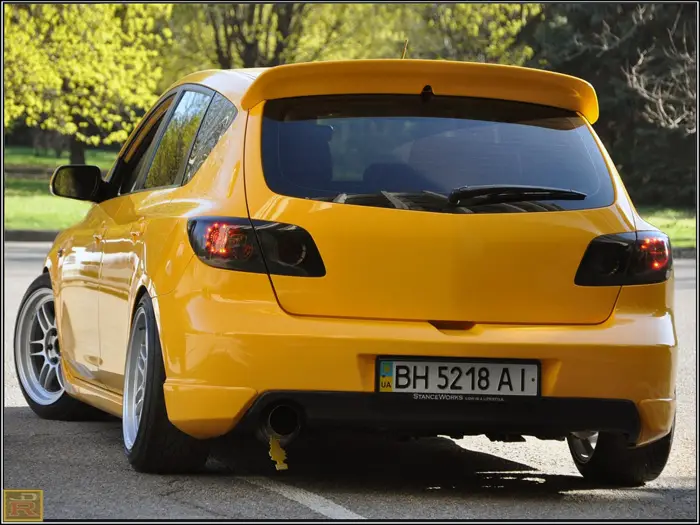 The vitals on this set up are:
Wheels: Enkei RPF1 17×9 ET45 (+5mm spacers in the rear)
Tires: Federal 595 SS 215/45-17
Suspension: Bilstein B8 shocks, Eibach Sportline springs (1 ring cut F & and 1.25 ring cut R)
Bodywork: Rolled fenders
For me this means that my 7 inch wheels are way too narrow and my next set (which I have been passively looking for) needs to be wider or have a lower offset (my current will be ET38 Monday which is an improvement but still.)
I could also probably get by with 45 profile tires as oppose to 40s with my next set as well. Finally though I am on the same springs as this 3 owner I have not and will not cut my springs as I would rather, eventually, put on some coil overs and really dial in my setup from both a performance and aesthetic perspective (I am on Sportlines and Yellows now for those keeping track).
Either way it was great to see this.