When I posted this clean as hell Ae86 in my event coverage of Gumball 3000 here and on a few local message boards people couldn't get enough of it.
Well in what seems to be an ever growing trend the owner stumbled upon the site and linked me to a picture of his car along with some more info.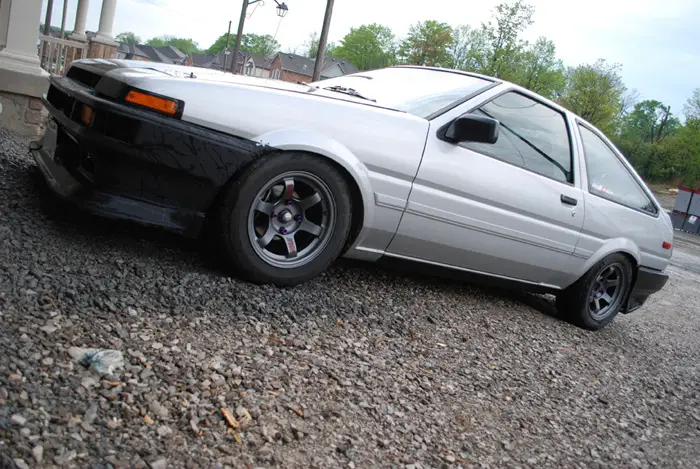 Here is what the owner, Tryte, had to say about his car:
The car gets tracked regularly through the summer. I have swapped in a blacktop 20V into it for more power. The rest is suspension tuning.

I actually host track days at Mosport DDT. We have one coming up in a week on May 23rd. The other two are on July 18th and September 12th. Here is a link for more info.
While I can't make it out on the 23rd July 18th is looking might tempting… hmmm