Owning an 04 means that my car is now a senior Mazda 3, previously wasn't really too noticeable as the differences from 04-08 are fairly subtle, however now that the 2010's are out and running around this means that my car is officially old news.
Looking at the 2010s though it's hard to be bummed about owning a geezer car because not only am I used to it but the younger happier sibling to my car takes very well to modifications as the following Toronto Mazda 3 members have shown.
A drop, lip kit, and set of wheels change the look of these cars from a slap happy grin to a sinister smile.
oOaZuMi0o's 2010 GS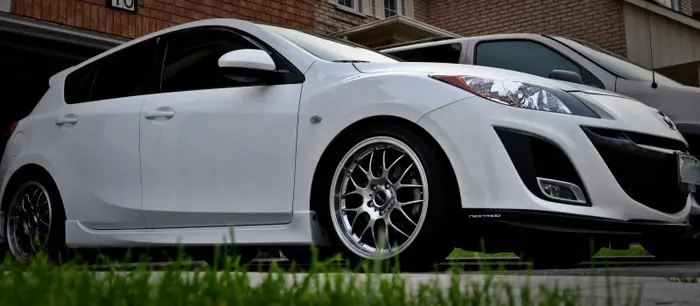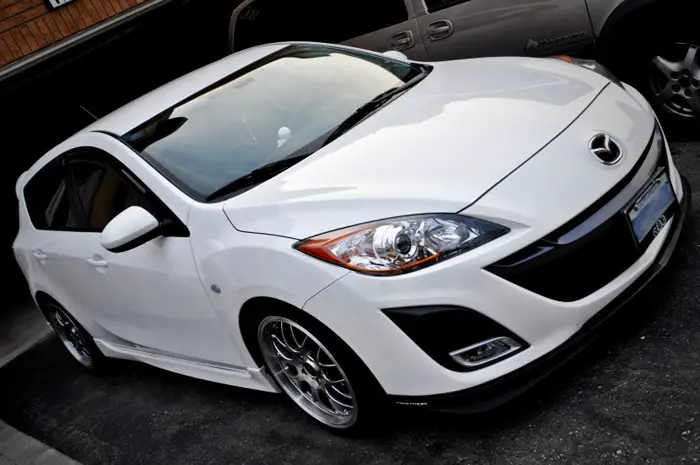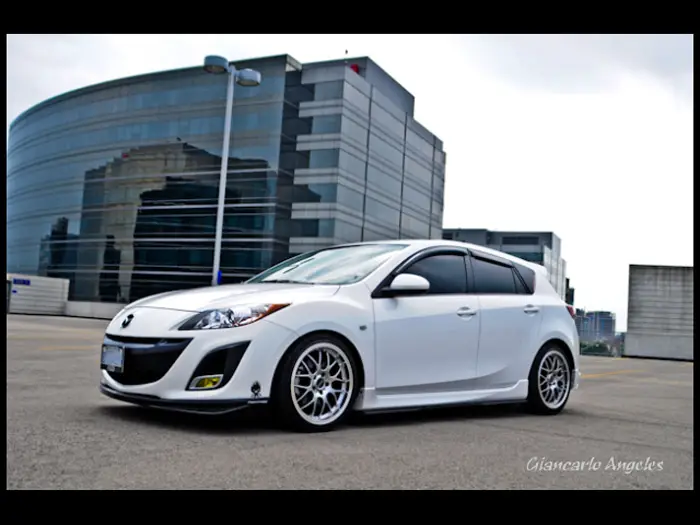 GWN's 2010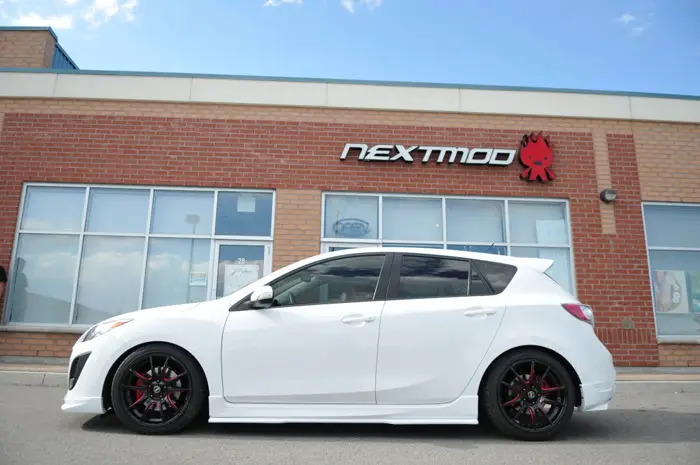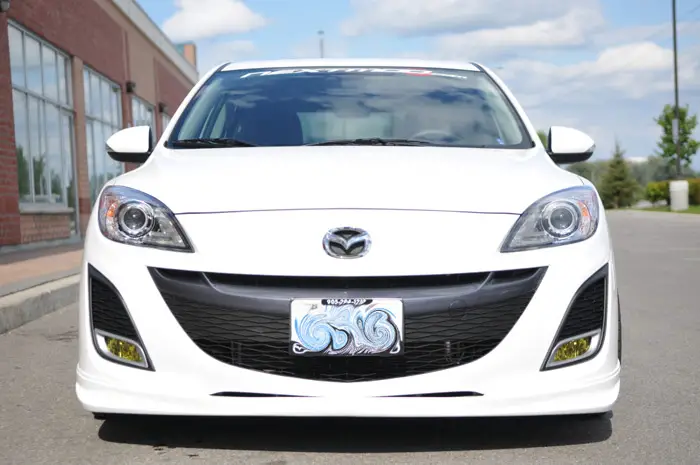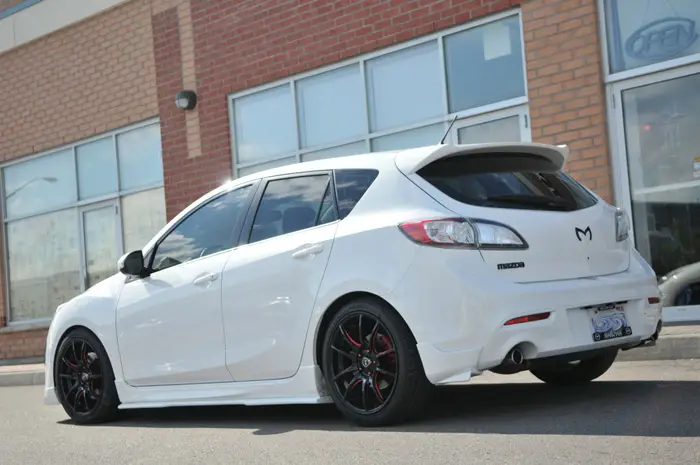 Floodgatez 2010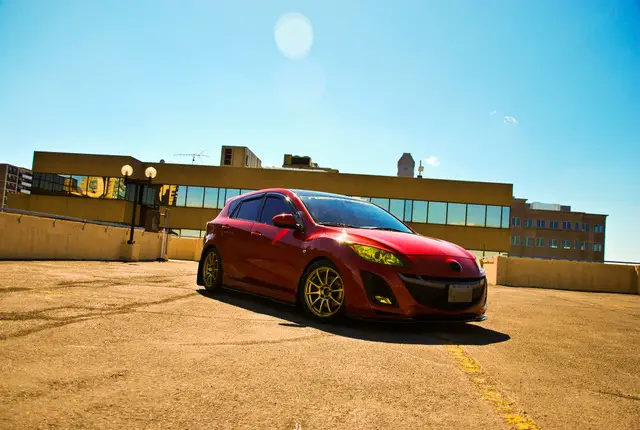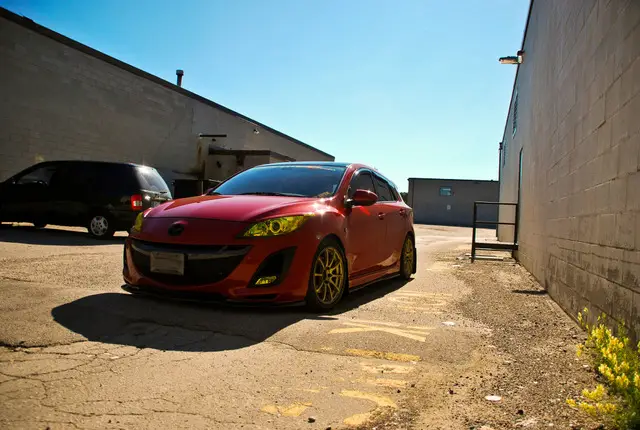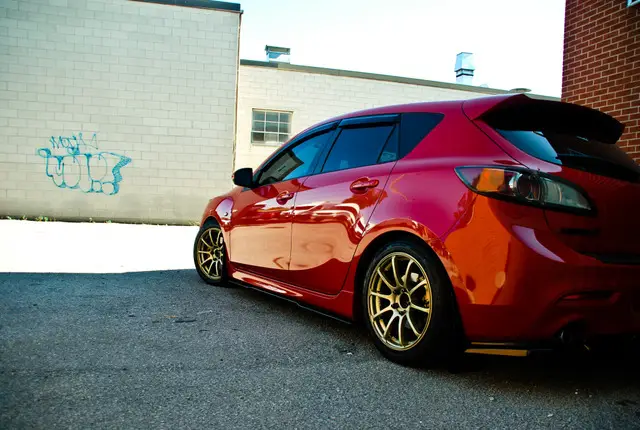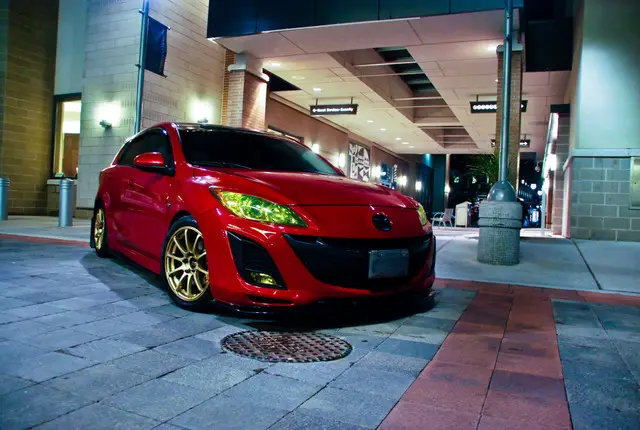 joeboy's speed 3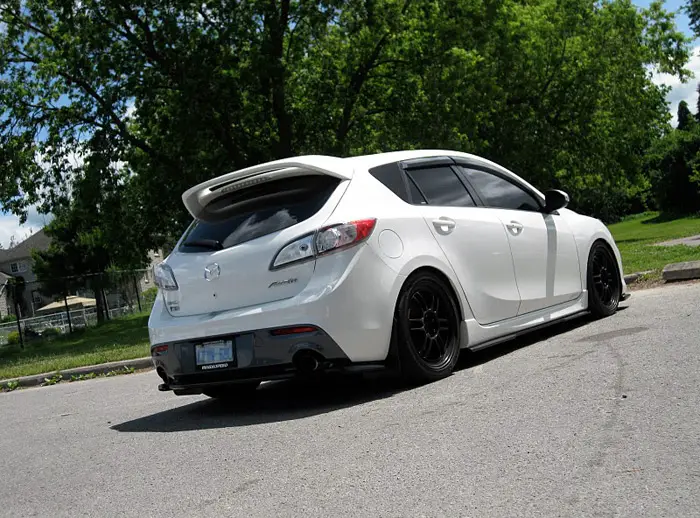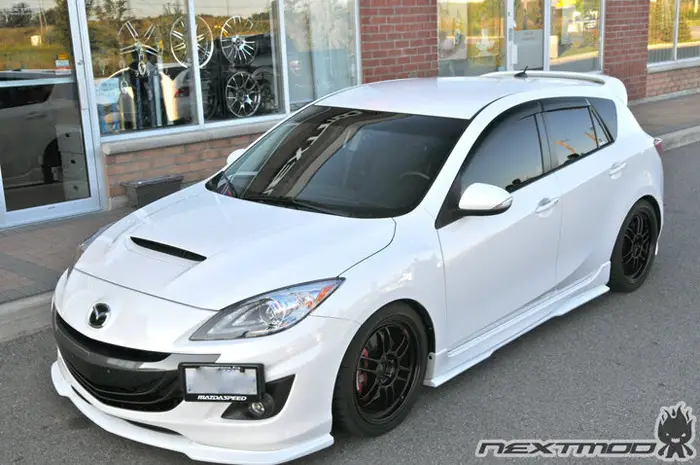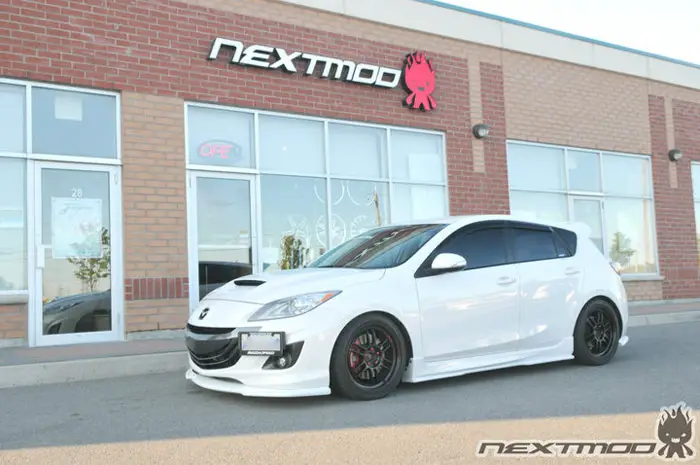 Like the first gen Mazda 3 Nextmod has been right on top of the aftermarket support which means that the hardest part these 3 2010 owners had with getting parts was finding the money.
Give Nextmod and the TM3 crew a little bit longer and I wouldn't be surprised if you see someone really pushing the stance and fitment game on these cars.