I've mentioned my interest in wheelies in urban developments before on twitter (and perhaps facebook) but I don't think I have dedicated a WTF Friday to the topic.
My on again off again obsession with this phenomenon started when I first saw the Ruff Ryders Anthem video (near the end) back in the day.
Since then I have always been a bit mystified by the fact that people riding dirt bikes in urban areas happen to be so damn good and hardly ever caught.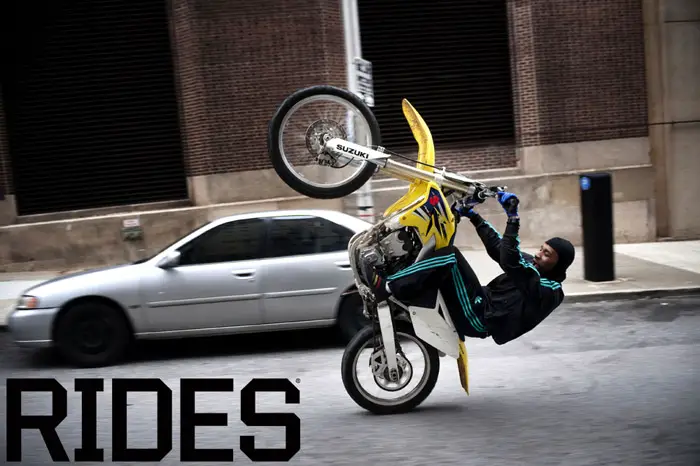 Growing up in a suburban area of Mississauga (sup Streetsville), where riding a dirt bike (or atv, pocketbike, or goped) on the street is a good way to get hassled by the police, I was more than a little surprised to learn that this is a somewhat common occurrence in parts of New York and Baltimore.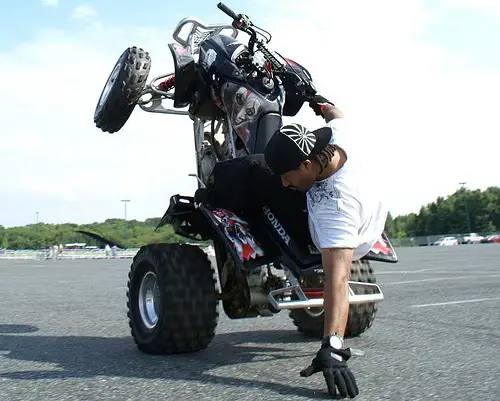 What further stupefies me is that not only do people seem to ride dirt bikes in urban areas with no care for what the local law enforcement thinks they are also incredibly good at doing wheelies.
Legality questions about riding a dirt bike on public roads aside what I would like to know is how the heck did these dudes get so good? 
I've messed around on a couple 80cc dirt bikes and even with my BMX skills backing me up I can't really wheelie one to save my life and and from what my motocross friends tell me the skills displayed in the videos below are pretty impressive as far as wheelies go, even more so given the lack of regard for personal safety, near vertical angle, and frequency of one handed maneuvering.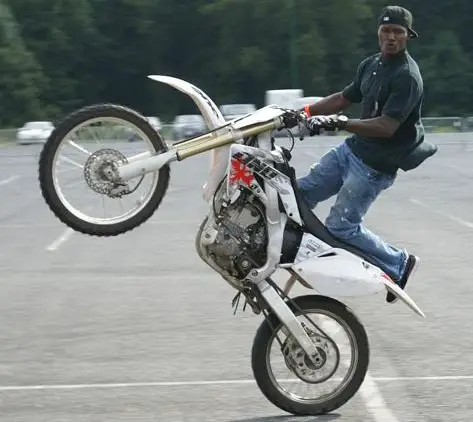 Wild Out WHeelie Boys Part 1
More riders in NY
Can someone explain this to me or is it one of life's many mysteries?
Site Updates
This weekend is pretty tame compared to last. I've got one show that I am going to tomorrow (traditional hot rod) then after that no more car related activities are on the horizon.
However that doesn't mean there isn't anything coming up on the site. I'm still about 3 events/photo shoots backlogged and have three features upcoming including the Liberty one I keep talking about, and hopefully I can find time to throw up that little sticker give away contest that fell through the cracks this week.
Flash back Friday
I've got coverage from this years pre 1955 show still to edit so I might as well use 2009s coverage as inspiration.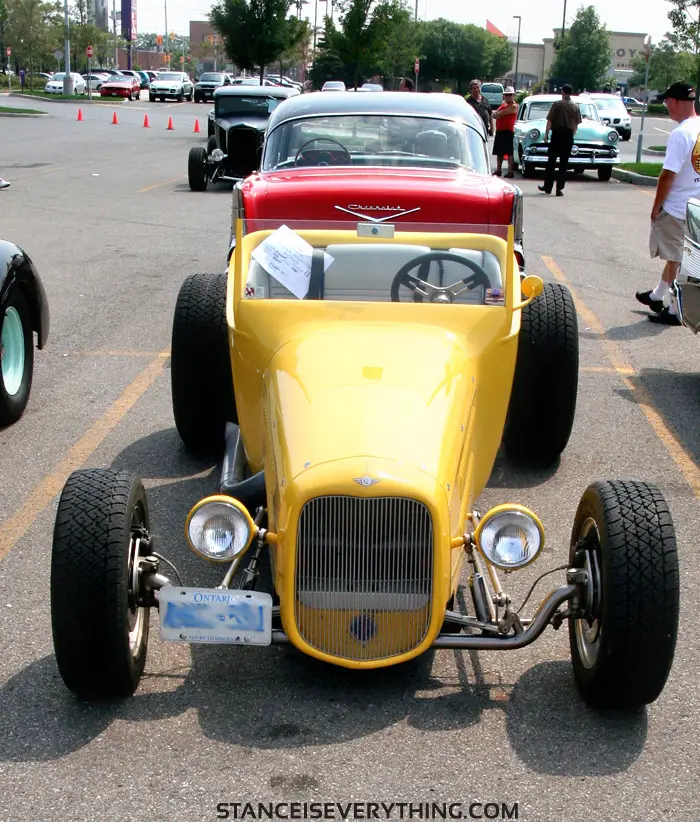 So long summer…