Last Saturday I swung by the Roadmates Corn Roast for a little bit and amongst the classics and traditional rods I spotted this version of K.I.T.T. rival K.A.R.R.
Having never really seen a modified screen replica before I did a little bit of investigation on-line later for more info on this build.
Not much was written but a few videos revealed that up until two years ago this Trans Am looked like every other K.I.T.T./K.A.R.R. replica in existence. However after seeing K.I.T.T.'s  'Attack Mode' from the most recent (and terrible) series the owner decided to go a whole lot more aggressive.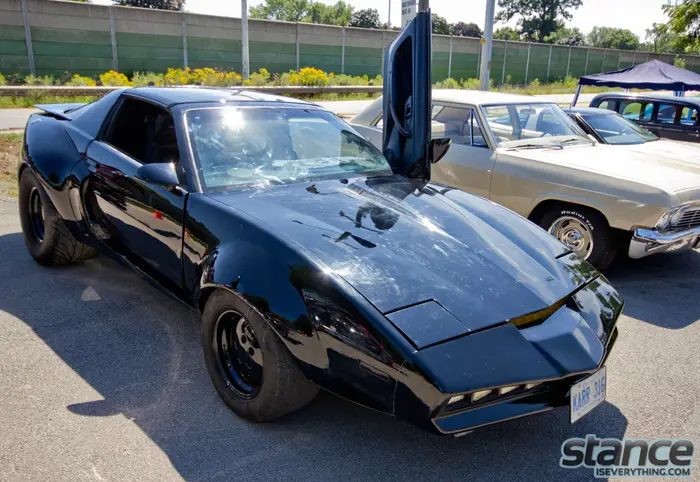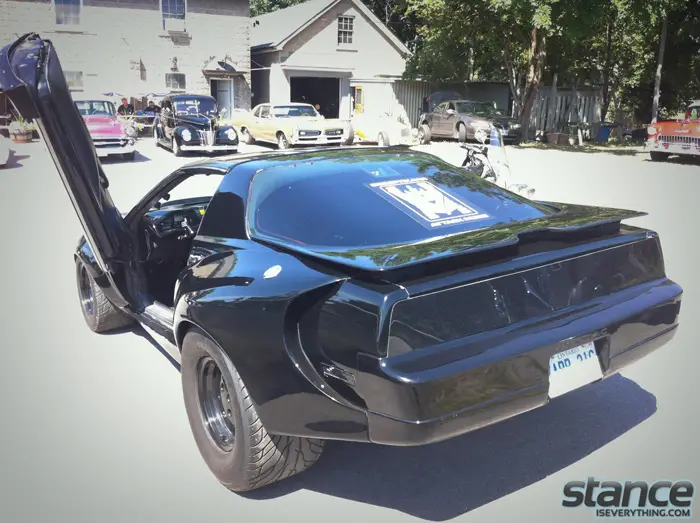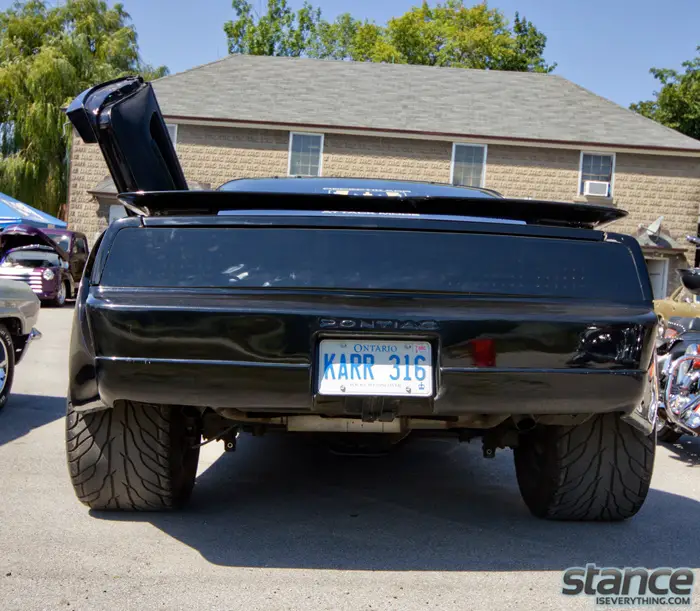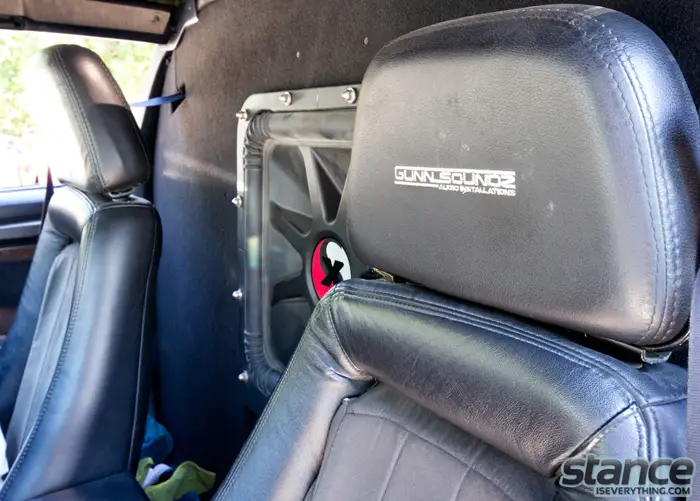 The widebody is all  fibreglass and bondo and in addition to the sub above there is a huge screen in the trunk.
The wheels (which intrigued me the most) are actually not widened turbo fins with 'bowling ball' hubcaps but Cragar Soft 8's with fiberglass hub caps over top to give them an appearance similar to the ones on the original car.
Finally the dash has also been signed by a the Hoff himself along with a few other actors of the Era (Bo Duke).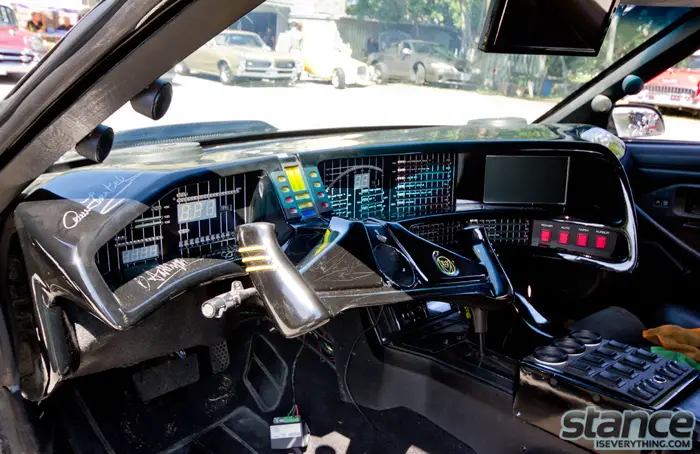 There was a time I was really into 'star cars' so that part of me still find this pretty interesting.
I would love to see someone do up a slammed Ecto-1 but no one seems really interested in doing that….yet.
A video interview with the owner can be found here.
Site Updates
I've got a serious backlog of content I am still getting through and I've also been dealing with some performance issues on the site lately (load times) so I will probably be doing a mix of catch up and tweaks over the weekend.
Event wise I will be at one of these two events on Sunday not sure which yet…
…one does have free food.
Flashback Friday
Here's a look back at last years Corn Roast Coverage while I work on this years.