The concept of theme Tuesdays here on Stance Is Everything is simple, every Tuesday I pick a theme and post a collection of vehicles with that theme that meet the stance criteria (modified suspension that fit the vehicles overall theme). This weeks theme Tuesday topic is: Unique local motor swaps
I've been to about 25 or so local car shows this summer and one thing that always surprises me is the creativity behind some of the motor swaps I have seen. Some swaps at shows are pretty straight forward and predictable but some enthusiasts must have a screw loose cause these ones are completely off the wall.
It's this kind of thing that makes the car hobby so appealing to me and since 75% of my viewers are new readers some of these swaps might have been overlooked in my quickly growing catalog  of content.
323 GTX swapped Ford Escort
When I saw this car at Scrape By The Lake I thought it was a joke, and looking at it you can see why. The haphazardly installed kit, gold paint, and old English lettering only take away from the swap little turbo 4 that's under the hood. That being said no one would take this car seriously at a light and it could cost them….
Originally Posted in: Scrape By The Lake Part 2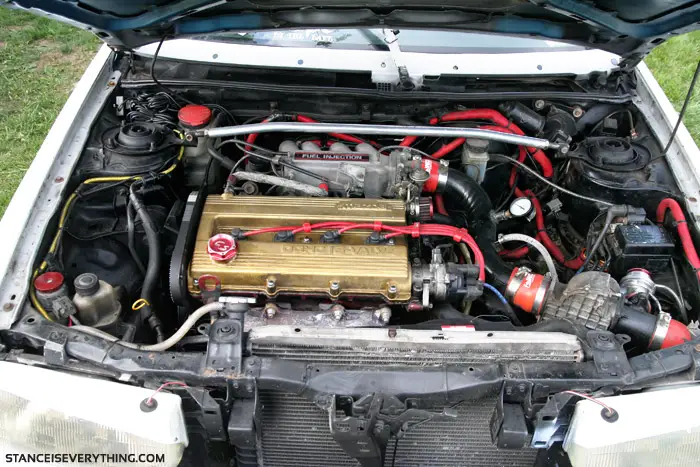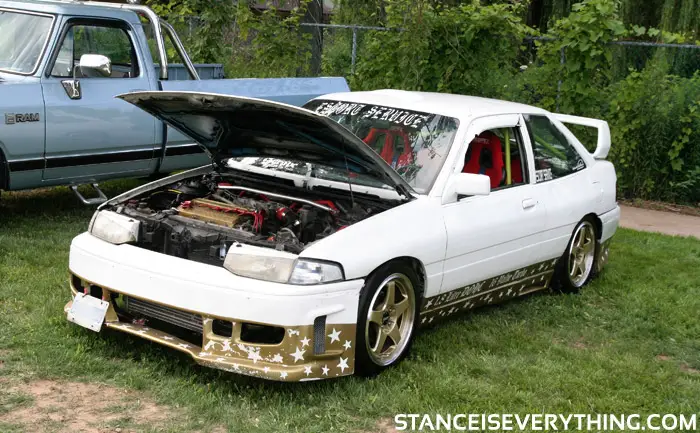 5.0 swapped Ford Fairmont Futura
When I first saw this car at Tuners Against Street Racing I questioned what the heck it was doing there. The wheels were the first tip that some tomfoolery ways afoot and once I got a chance to peak under the engine bay I saw what was up. Who knew this was part of the Fox body chassis?
Originally posted in: T.A.S.R. Coverage Part Two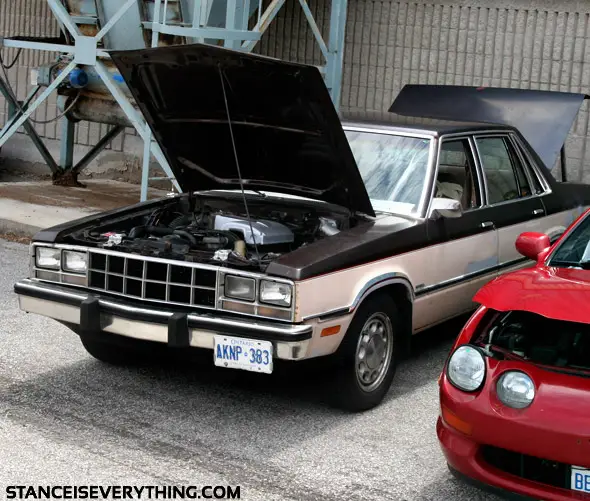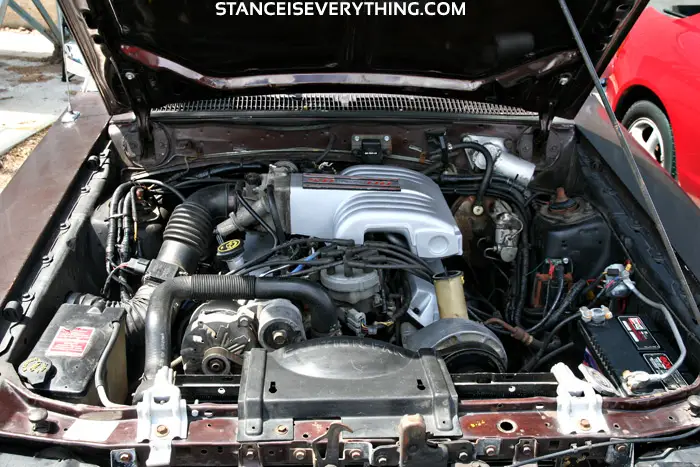 454 Swapped Chevy s-10 Blazer
350 swaps in s-10 Blazers are pretty standard, they are well documented on the web and anyone who doesn't have the 4.3L (and even those who do) should toss a 350 in their truck. The 454 swap however is a lot less common and way more interesting, it seems brown on brown is the color for sleepers.
Originally posted in: Scrape By The Lake Coverage Part 3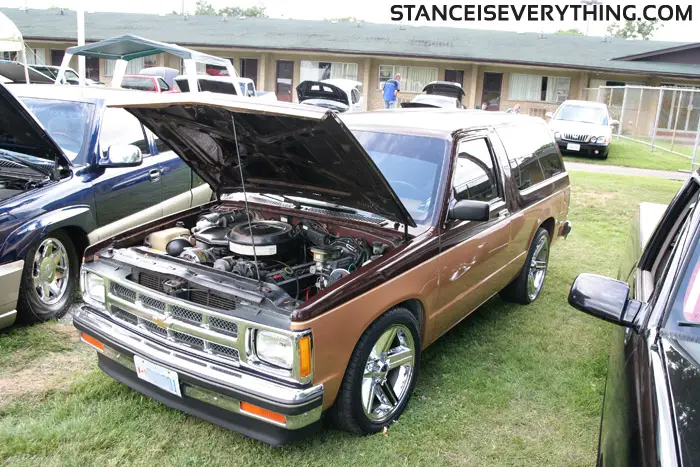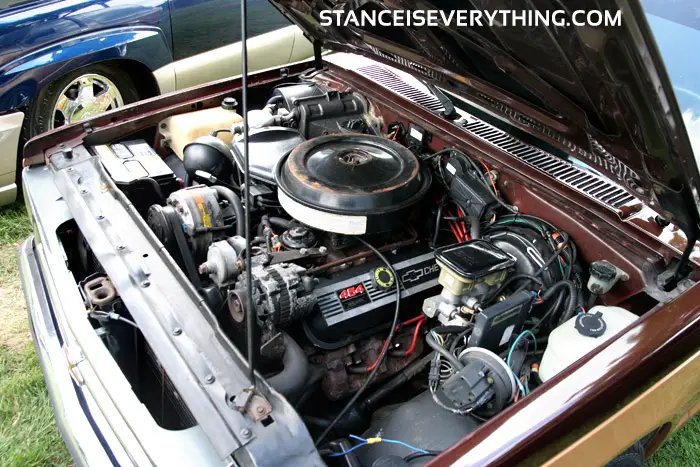 Corvette Swapped Datsun 280z
I like Datsuns, 510s and 280z in particular, and I also like American motors so this Datsun is a a match made in heaven in my eyes. The new power plant keeps up with the beautiful exterior and  I can only imagine how amazing this car must drive.
Originally Posted on: Scrape By The Lake Part 2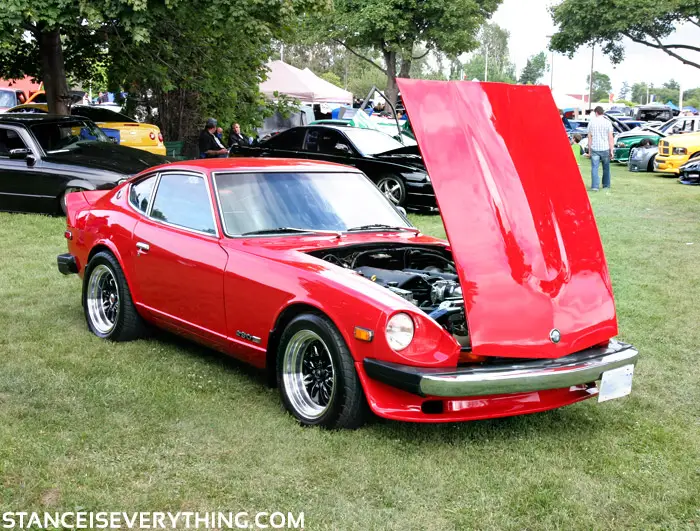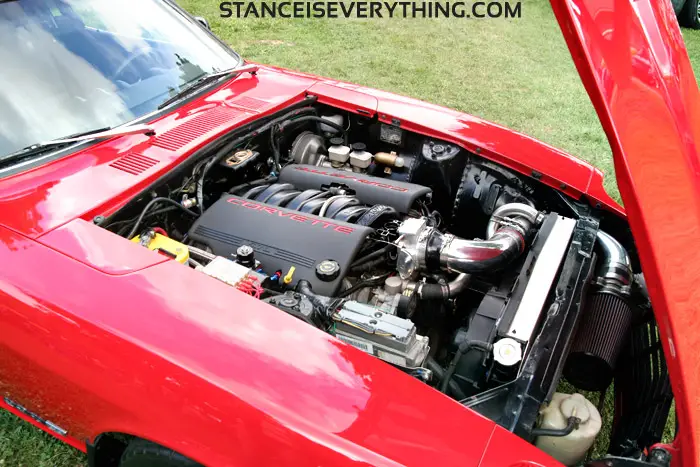 Northstar V8 Chevy Cavalier
Scrape by the lake had the most diverse motor swaps of any of the shows I had been to. This is swap is straight up insane, and I don't really know where to begin describing it. I have seen the Northstar in a few cars but never a Cav, I've been able to read through the build on j-body.org and this swap was done very very well.
Originally Posted on: Scrape By The Lake Part 2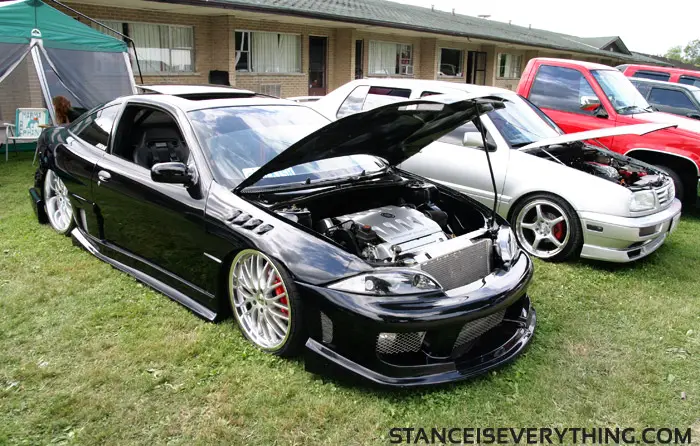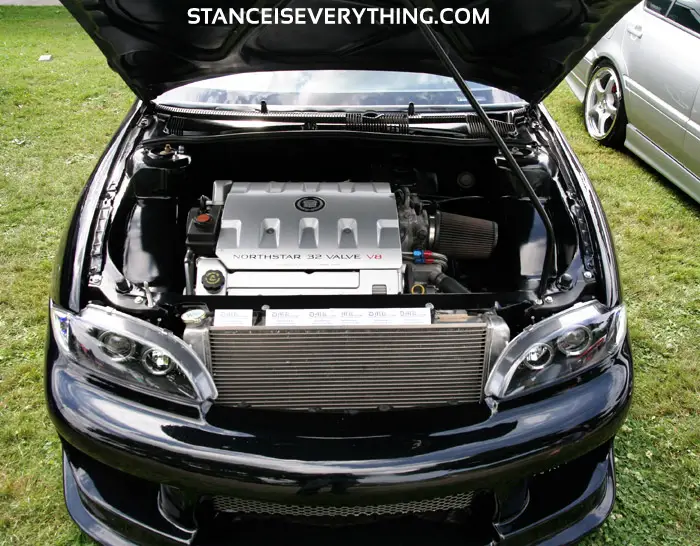 3.2L Swapped Honda Civic
This motor (from an Acura TL) is not supposed to fit where it is, really one could argue that it doesn't fit, however it is where it is and this car drives around just fine. I have seen this car at two shows it got there under its own power. This Civic is a testament of what can happen when someone tells a local jdmrides member he shouldn't do something.
Originally Posted in: 6th Annual Toronto Honda Tech Meet and Vagkraft coverage part 1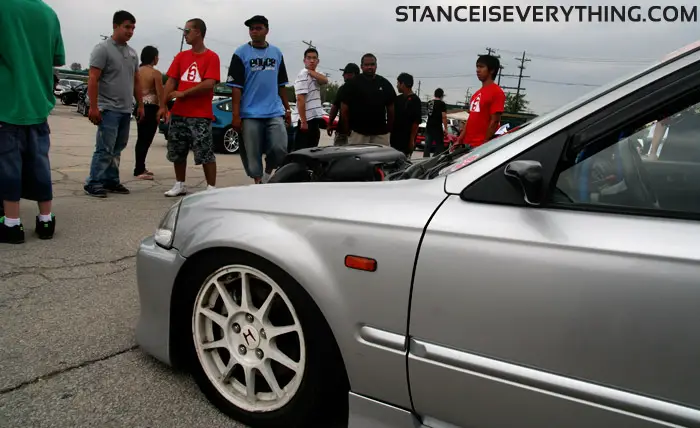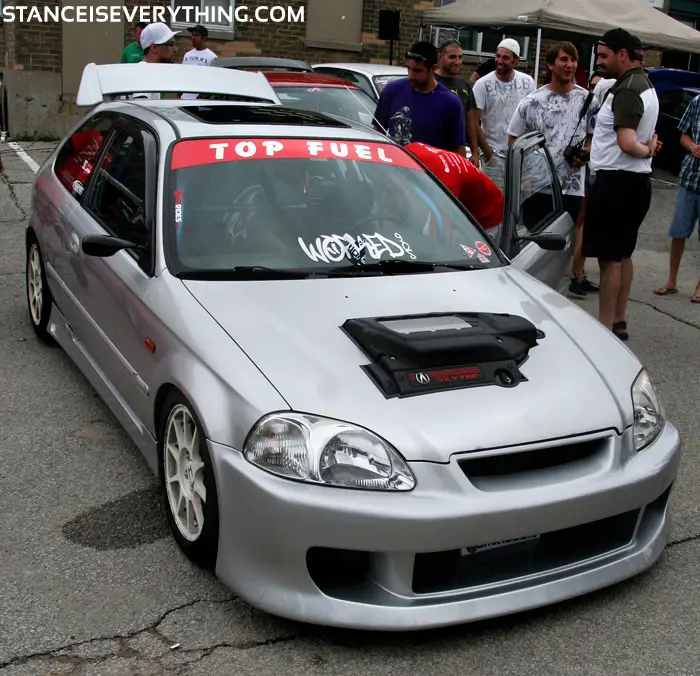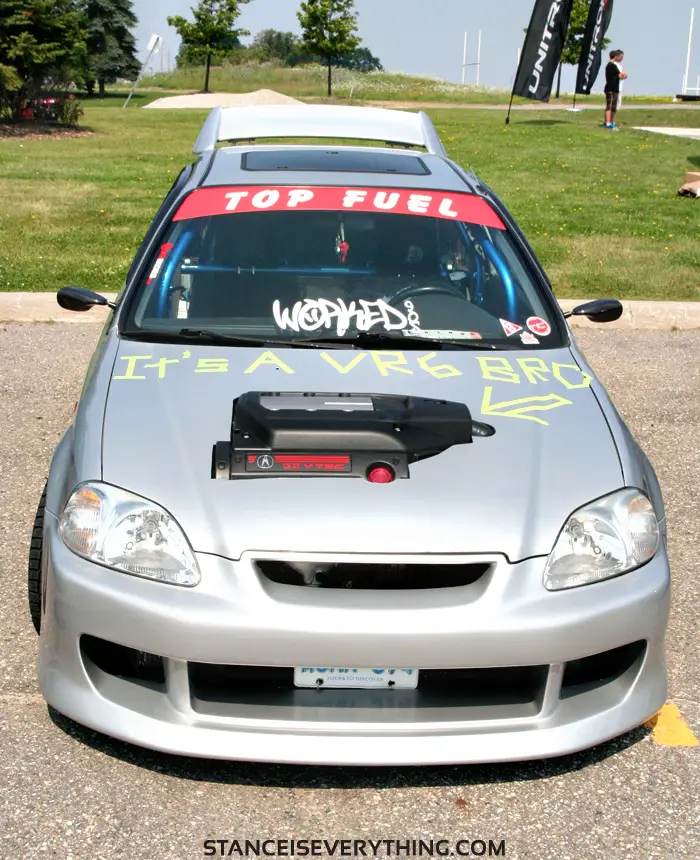 Corvette Swapped Triumph TR6
Triumphs in the GTA are pretty rare and ones with Vette motors under the hood even more so. An American power plant and British sports car handling, what more could one ask for?  Purists be damned.
Originally posted on: Cruisin' For The Cure 2009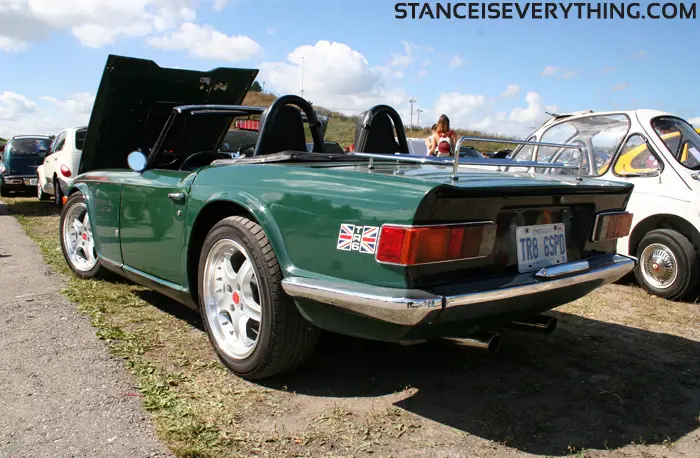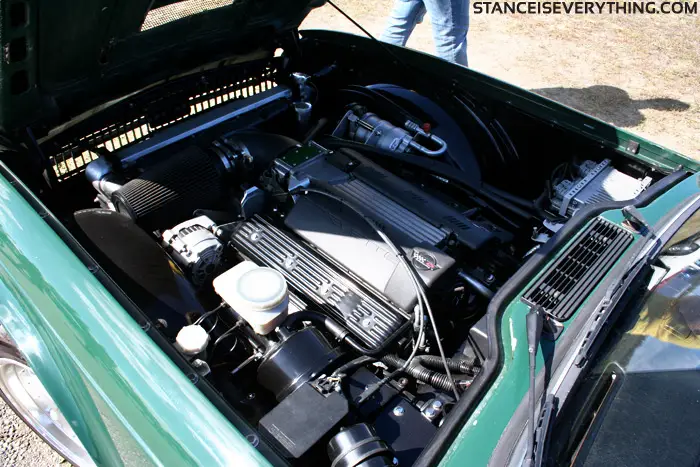 S200 swapped AE86
Ever since Initial D AE86's have not only shot up in value but popularity as well and whenever a car becomes really popular among the tuning crowd people look for ways to make it stand out. Putting a Honda s2000 motor under the hood of this Corolla made it do just that.
Originally posted on Importfest 2009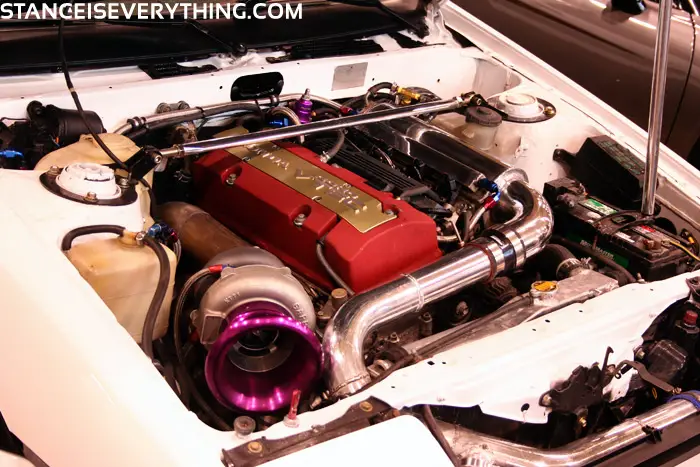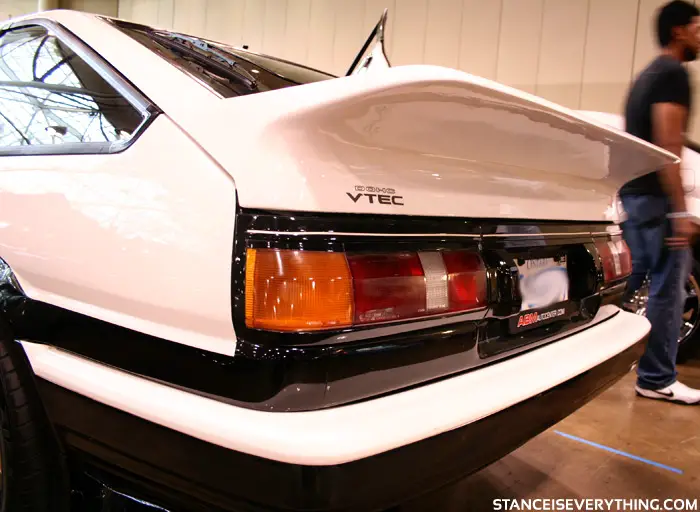 GNX Swapped Camaro
The motor from the Buick Grand National is without a doubt one of the best motors to ever come out of a domestic. A relatively small turbocharged 6 cylinder that can push out absurd amounts of power fairly easily. While I really like them where the GM factor put them I am not mad that things one made its way into this attractive Camaro.
Originally posted in: 20th Annual Kirkfield Carshow & Parade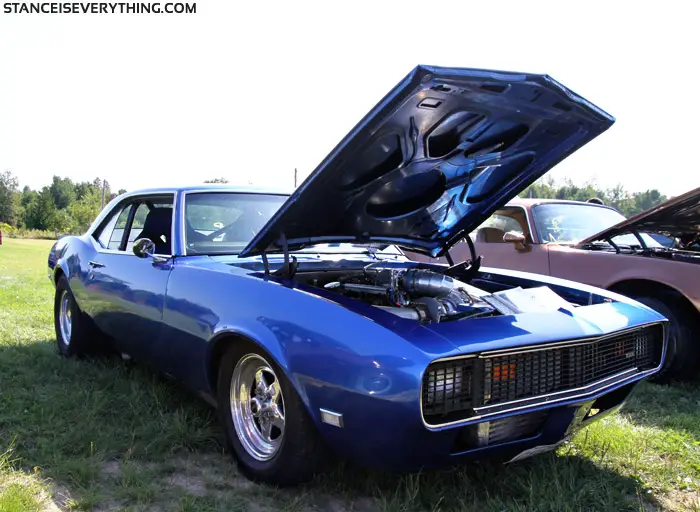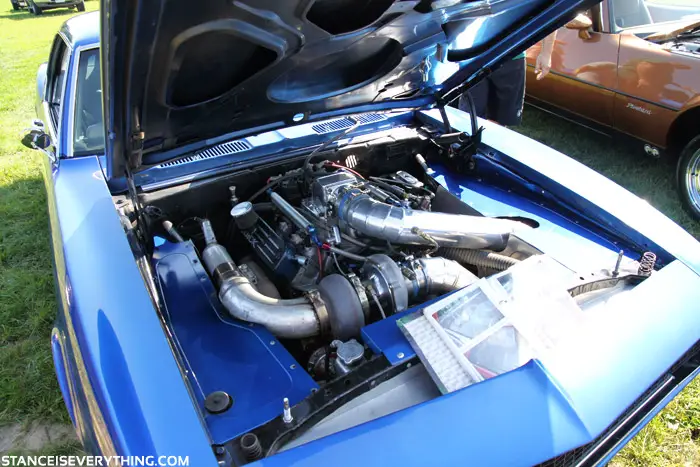 Northstar swapped Cadillac Eldorado Convertible
This is my favorite swap of the bunch, it's rare to see someone take a car of this vintage and stature and throw air suspension and a new motor in it without taking away from the originally beauty of the car. This one however is done just right and the owner was a heck of a guy to talk too, picked the car up for a steal put in a new sensor and it became a turn key guaranteed head turner. When asked if it went pretty good he said fast enough to get even an old man like me in trouble.
Originally posted in: 20th Annual Kirkfield Carshow & Parade