Remember that dished out m-tech e30 that Sam and myself took pictures of at the 2009 maxbimmer.com  autumn e30 meet? You know it was silver, dumped, m30 powered and also got posted on hella flush?
Of course you remember it how could you forget? Well it's been sold.
It's been up for sale for awhile now and just this past weekend a deal was finalized and the car changed hands. Thankfully the previous owner contacted his friend Amer Nabulsi to snap a few photos of this car before it road off into the sunset.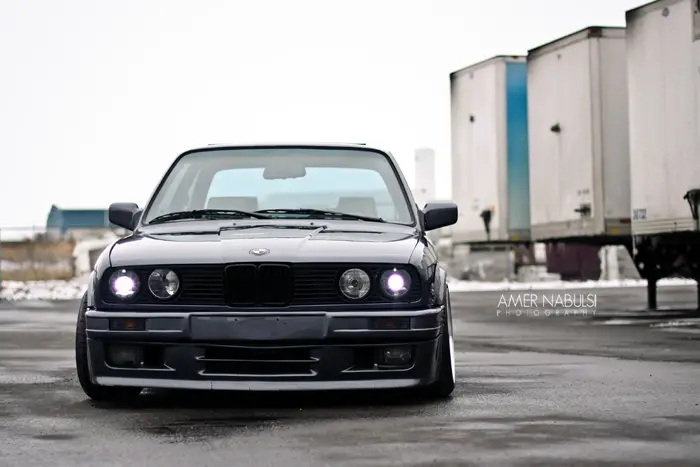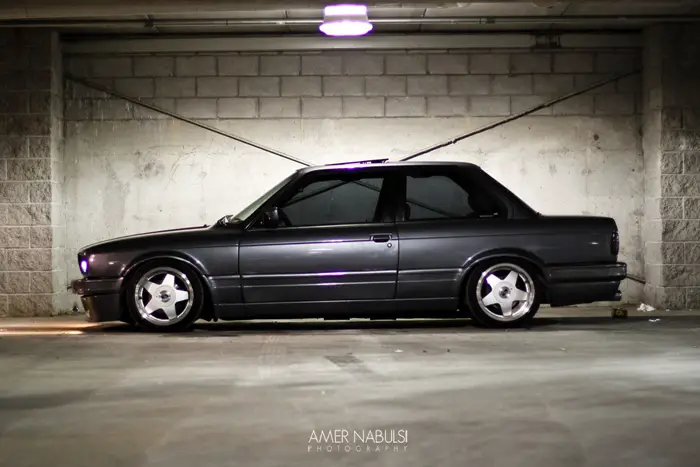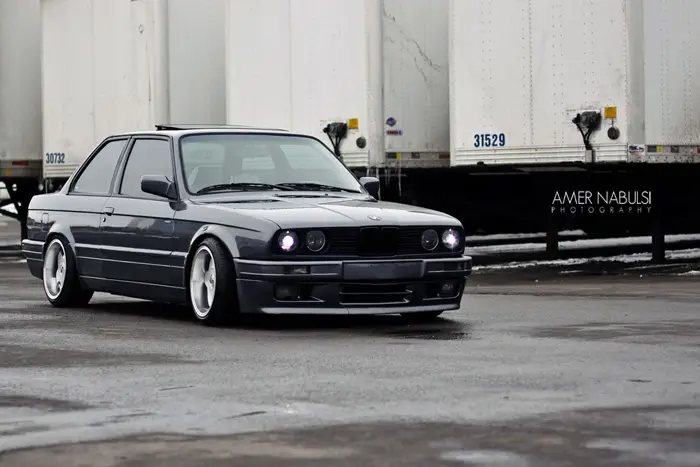 Who knows where this car will end up in the future or how it will look in the days to come. Hopefully the new owner just builds upon the already established look, but whatever happens we can always remember it as it was via pictures.
If you want to see more work from this photographer visit amernabulsi.com