Shortly after I spotted this A3 at Summer Sizzle 2 the owner, Pedro, shot me an email with photos illustrating the transformation it's gone through since he has owned it.
Much like his fellow Division R members Mike and Sam Pedro's car is clean and to the point. No outrageous paint jobs or body kits to be found in these ranks.
Pedro's A3 rides on Koni coil overs and sits on 18″ SSW wheels which compliment his black and white exterior very nicely. His exterior has been debadged in the rear and had a black front grill surround and Cupra R front lip installed in the front.
Pedro's performance mods include a Carbonio intake, and ARP chip, down the road he plans to go to APR stage 2 as well as add an inter cooler and down pipe to the mix.
For more info on Pedro's ride check out the full mods list after the photos. To see this car in person come to Voice Coil Meltdown this Sunday.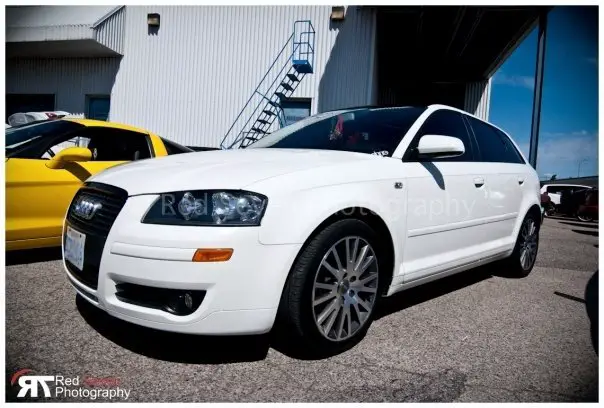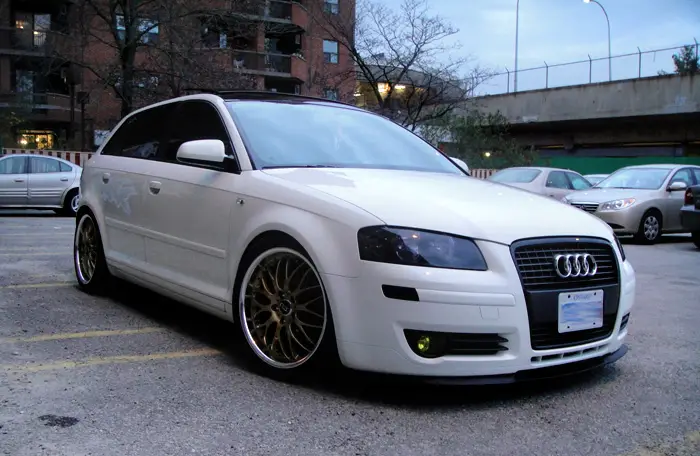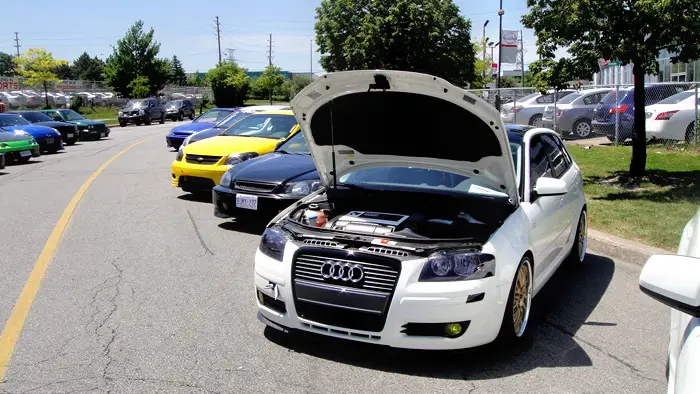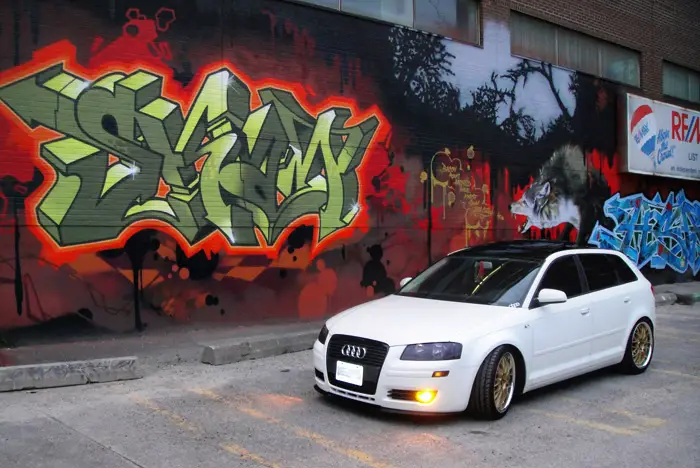 Full modification list
Suspension/Wheels:
Koni Coil overs
SSW 18″ Gold Rims
Zeetex Tires 225/18
10mm Rear spacers
Exterior:
Rear debadge
Front Grill Surround (Black)
23% Tint all around
Black plate filler
Black sidemarkers
Lamin-x Headlight/Fog light tint
Double sun roof
Ligthing
Ziza Yellow Fog Lights
Piaa Extreme White Headlights
Perfromance/Underhood
Carbonio Intake
APR chip
R8 Oil Cap / Coolant Cap
– Custom Painted OEM Cover
– Defi Boost Gauge
Interior
12″ Kicker Sub
Custom iPod kit
Future mods:
APR Stage 2 / Downpipe
R8 Pedals
Inter cooler