Traditionally I've avoided doing a post like this –especially after the new year has started– because of I've been worried about the potential backlash that might come as a result of not including shop x's build or so and so's car.
But at this point in my blogging career I feel pretty comfortable that people will give me a pass or two because of the sheer variety of local cars I see in a season. Choosing ten of hundreds, isn't at all an easy task but I think I've pulled together a good mix that represents most of the events I went to in 2015.
This list is of course in no particular order, and not to be too biased I've left feature cars past and present off the list.
Francesco's Acura EL
In a world filled with universal flares (Clinched in particular made a killing this year) there's something to be said for those who go the distance and use metal to widen the body of their vehicle.
Frankie's EL has always been a very well put together build but this year the addition of a few inches of fender and quarter combined with the CCW wheels (the only of this size in Canada if I recall) really took it to the next level.
Using a combination of OEM panels and custom pieces Co-Up Autobody did a great job giving this EL some hips, and they managed to keep the negative camber event and to a minimum while doing so which plays a big part in this car looking so clean overall.
Lancia Delta Integrale HF Evo
Rare cars for 1000 Alex…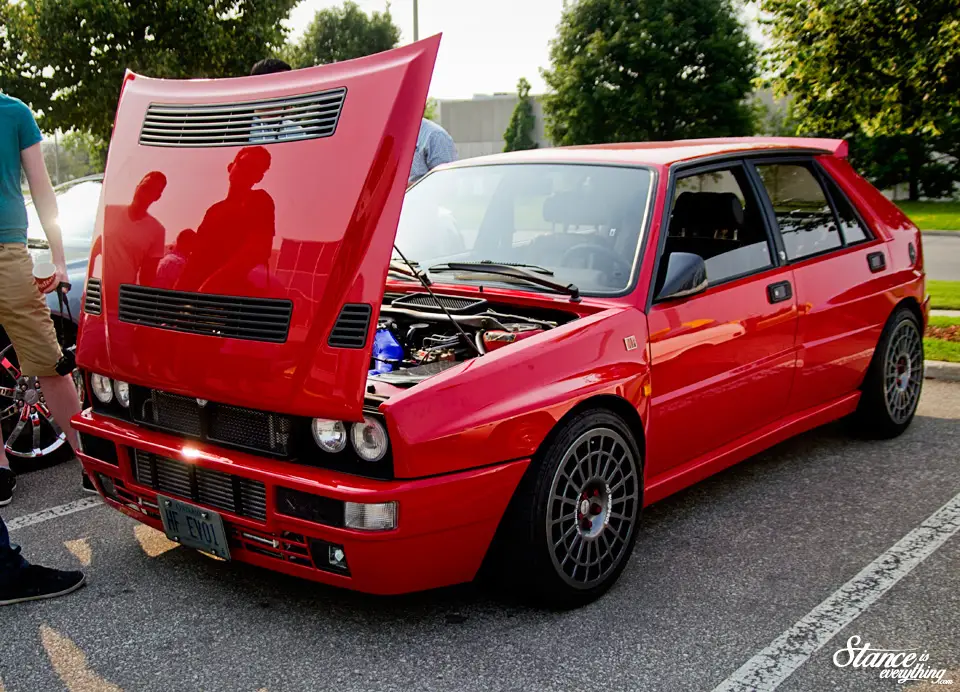 Prior to seeing this example at Cars and Coffee the Delta Integrale HF EVO is a car I've only ever observed through video and print. Now that I've seen one in person I can say that the car is in no way a let down and a perfect example of when cars were flat-out awesome straight from the factory.
The owner of this car stayed for maybe 15 minutes after I arrived so I didn't get a chance to meet him, or chat about the car, but the expression hate to see you leave but love to see you walk away really works here.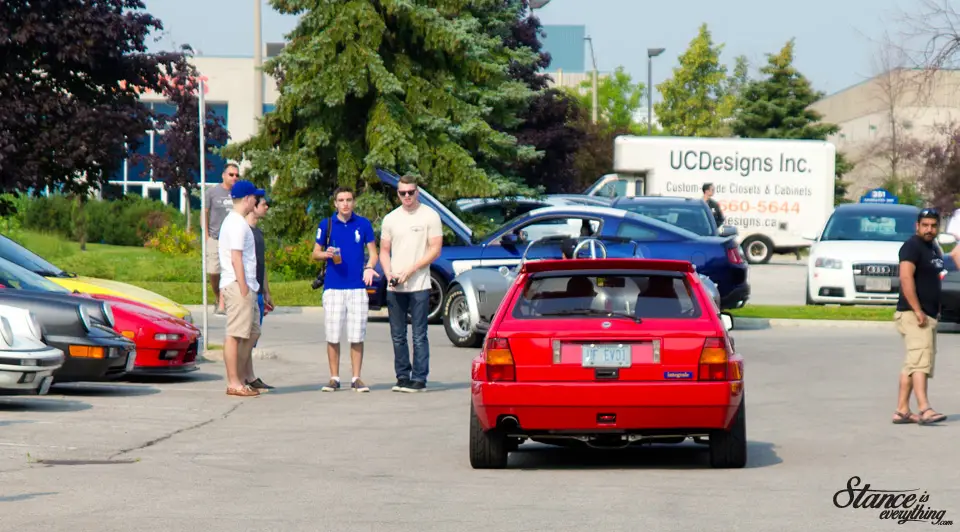 I'm told there are a few of these in the city so this year I might have to seek them out.
Tim's 240Z
I'm not deep into the local Datsun community by any means but I feel like Tim's 240z popped up almost out of nowhere and quickly became everyone's favourite car of Fitted Toronto 2015 even though it wasn't officially entered.
Tim also did a mid-season wheel swap from the SSR wheels above and RS Wantabes below.
Choosing between two iconic wheels is very difficult but I think my preference sways a little more towards the Wats, how about you?
NV Autos 2JZ Subaru
The 2JZ could be considered the Japanese LS for its effectiveness in a variety of cars and its ability to put down tons of power without skipping a beat.
Thus this motor finds its way under the hood of many a drift car but when I heard NV Auto was putting one into a Subaru they had my full attention.
Piloted by Riley Sexsmith (one of my favourite local drivers but that is a whole separate list entirely) this car looks great, works well and sounds fantastic.
Keith's El Camino
When I saw this '59 El Camino at the ELTA Summer Bash I thought I was transported to California for a second. I took as many photos as I could then circled back twice more to take more because I was that enamored.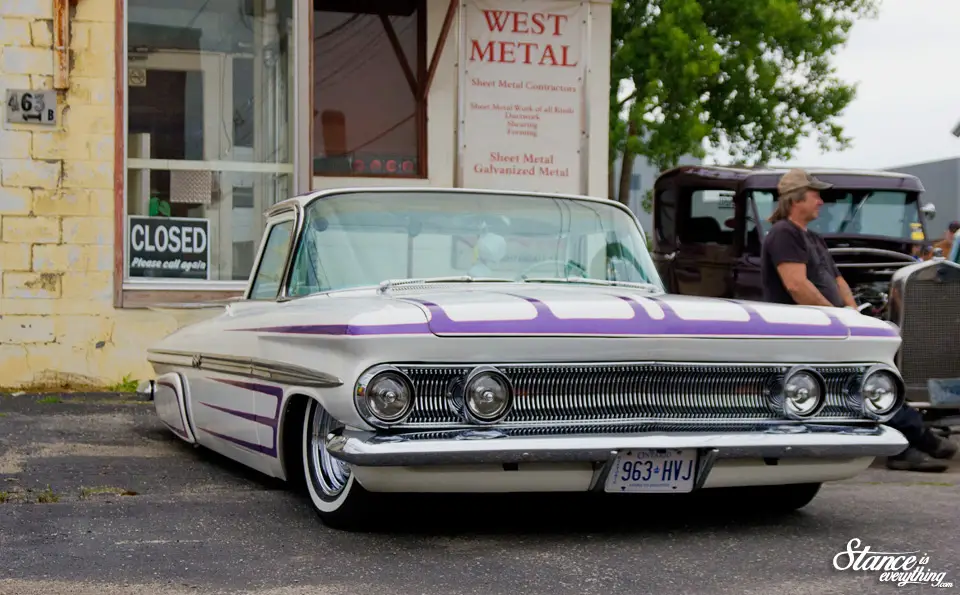 I seriously couldn't get enough of this car and through the power of the internet the owner and I are in talks to do a feature this year.
Rob's Pontiac Laurentian
I've been a fan of this car since I first saw it in 2010 which is evident by the fact that it has been the subject of two separate posts. Still I don't think enough people get to see or appreciate this car.
Built the Canadian only designation of the Pontiac Catalina this car is a unique kustom that much like the El Camino above would look just at home in California as it does here in Canada.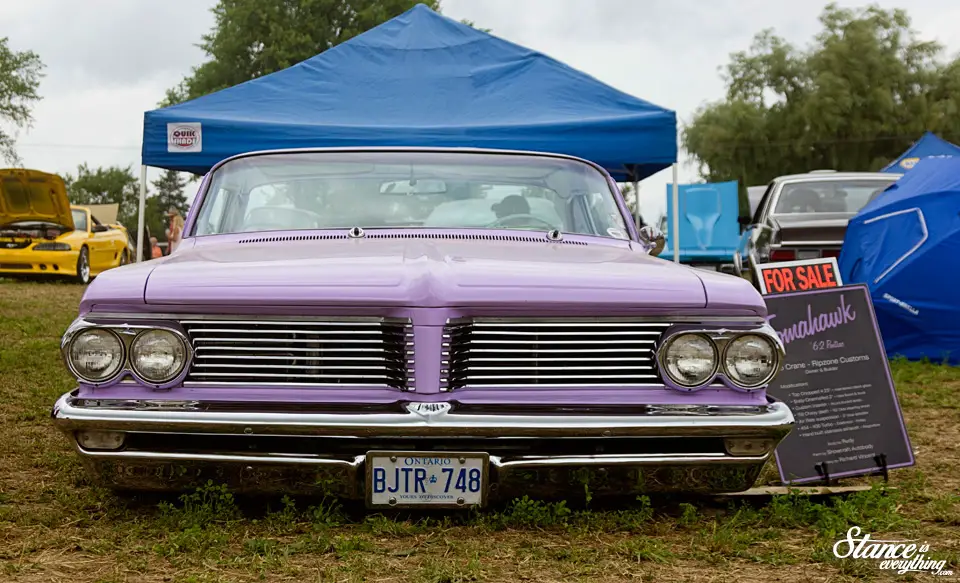 Like many people on this list Rob is super talented and very humble which as trivial as it sounds goes a long way in my appreciating someones build
Phuong's RA21 Toyota Celeica
This might not be the only RA21 Celica in Ontario (but there's a chance it could be the only one) but it's the only one sporting a 2UZ V8 swap under the hood.
Built by Dynamotorsports, who's know for putting out serious turbo powerhouses, I don't think this car was every fully finished in 2015.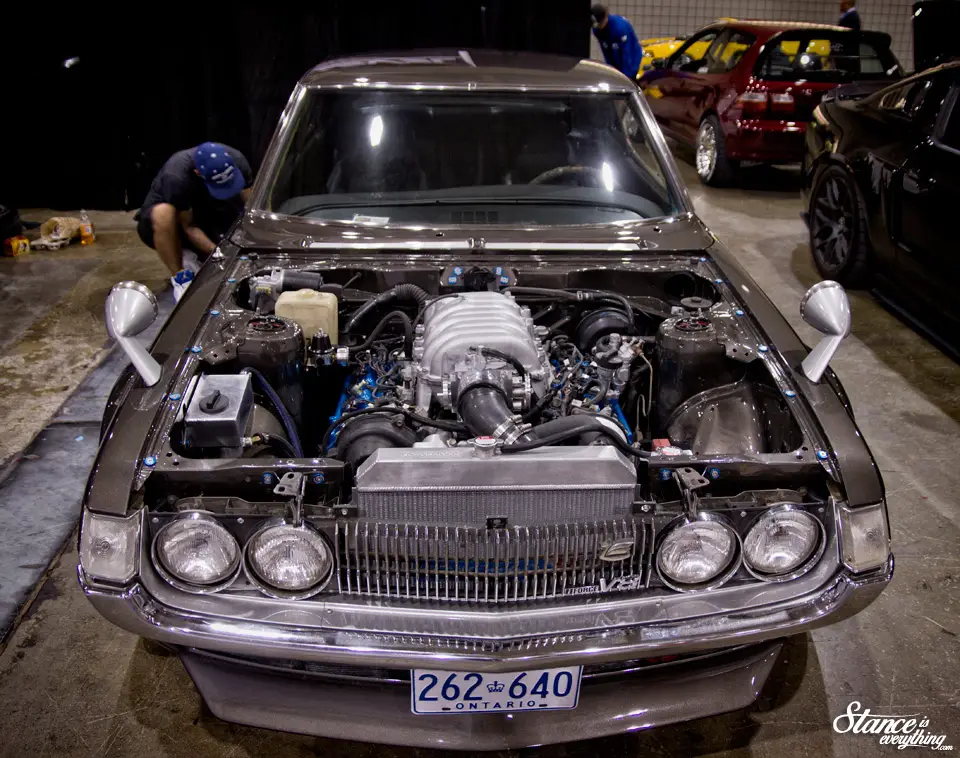 Still though it is a great example of a resto modded Japanese classic and I have no doubts that it will be done next year. If the past is any indication of the future it might be a quadruple digit horse power car as well.
Brad's Mazda Miata
Lets face it, you all knew this was going to be on this list. I am a huge LS motor fan, and like most enthusiasts a pretty big Miata fan, and this car is perhaps one of the best combinations of both to ever be put together, never mind Ontario.
I was lucky enough to see this car twice throughout the season. The first time at Importfest then a week later at Northern Showdown.
Drake then saw it at CSCS after that and shortly after appearing track side the car was taken on track where it should spend a lot of next season.
An extremely detailed oriented car for both the street and track there's no way this car could have been left off the list.
Steve's BMW e46
Watching Steve transition from being the owner of a great SR20 powered e30 street car to a professional level driver has been awesome and the fact that this e46 looked and performed as well as it did in its first season is incredible.
Steve is really a no half measures kind of guy and for his debut year he put everything on the table and with a dedicated group behind him he really turned a lot of heads.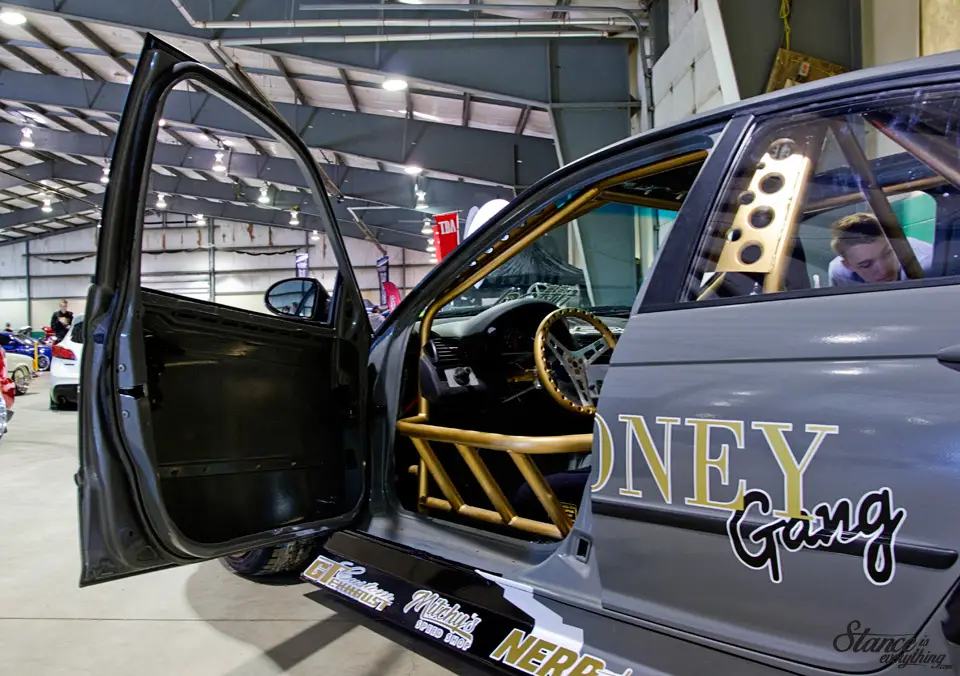 Like most driver's he'll be making improvements to his car during the off seasons which means next year it should be an even better tire slayer.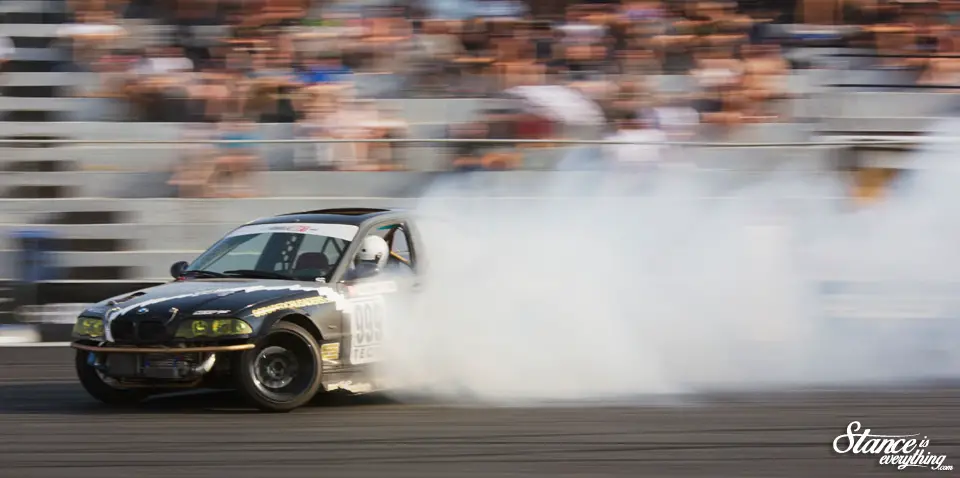 The competition should be worried.
Mike Livia's 1936 Ford Pick Up
I was lucky enough to see Mike's '36 Ford Pickup at a few shows and each time I swear it got better. The black and copper color palette works exceptionally well with the traditional styling and the flat head has all the right period correct trimmings.
The recipient of a great many accolades this year Mike is as humble as ever about his truck and always willing to talk about it, or just cars in general.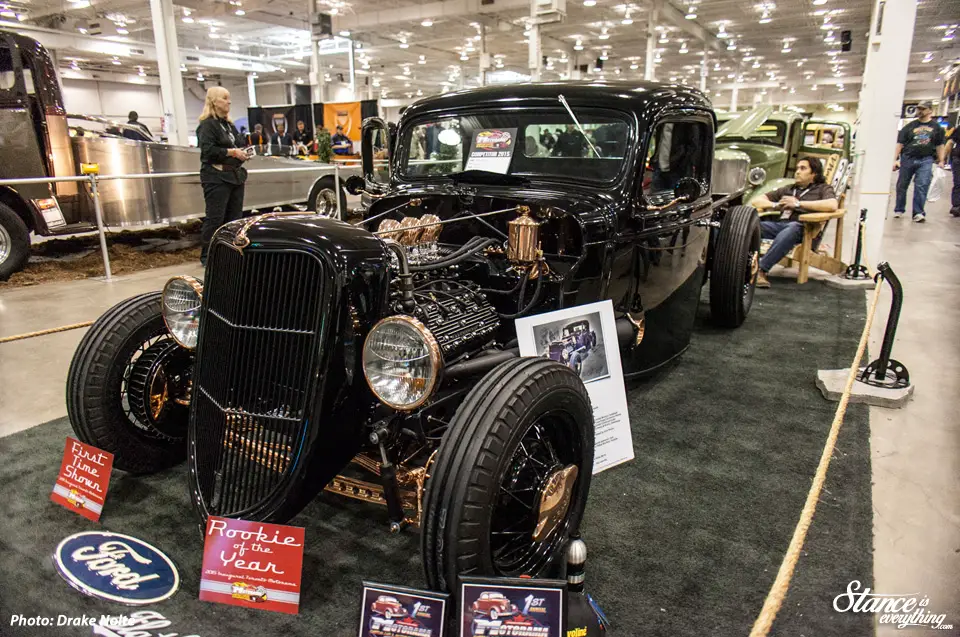 He's also not afraid to take it to shows far and wide heck he even took it to Vanfest, a venue I totally didn't expect to see it.
For those of you in the Detroit area he will be showing it at this year's Autorama.
That's the list for 2015, and the last look back Theme Tuesday for roughly 360 days, looking forward to another great year as soon as this little thing called winter blows by.