Can't really think of a better way to send off a year of Theme Tuesday posts than with a collection of my own personal favourite photos of 2013.
One day I might go back and count how many photos I take in a season, but I do know it's quite a few so narrowing down my picks was a little difficult but I am pretty happy with the list below.
Hopefully you guys enjoy it as well and maybe see a photo you have yet to see this year.
"'Merica"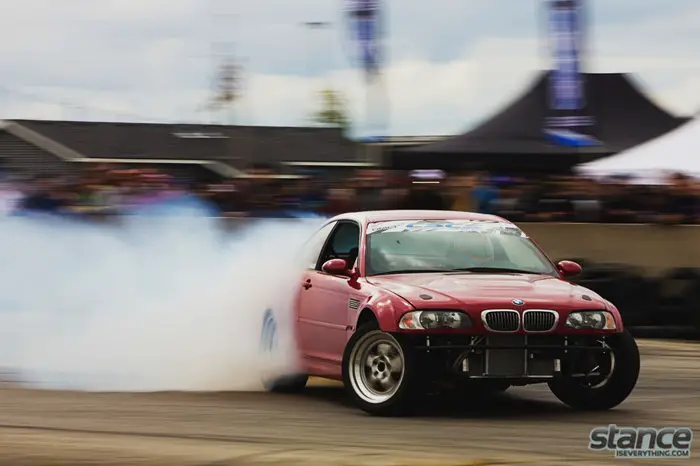 An out of nowhere entry for the last CSCS event, this e46 had gobs of power on tap giving it the ability to bellow out huge plumes of smoke at will.
I knew it had the potential to make a great shot and I was really stoked when this photo came out sharp.
Original Post: 2013 CSCS Season Finale – Pt. 1
"Here's Lookin' At You"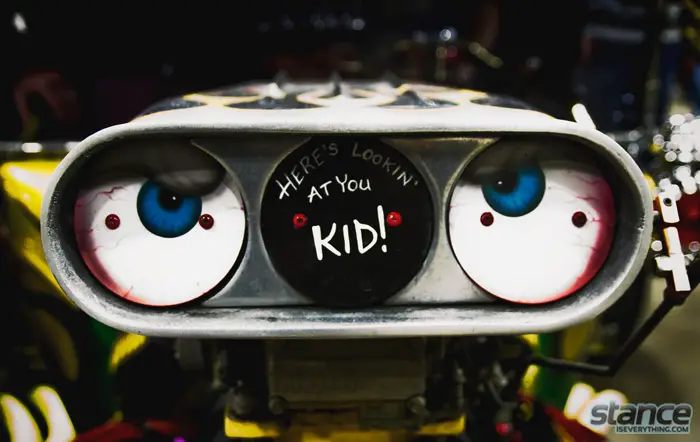 The Detroit Autorama is an incredible show that houses some of the most expensive cars ever built, but my favourite part of the entire event had to be the Autorama "Extreme" portion in the basement.
That part of the show featured a number of cars that were full of character like this slightly humanized T bucket.
Original Post: Detroit Autorama Extreme
"Orange Crush"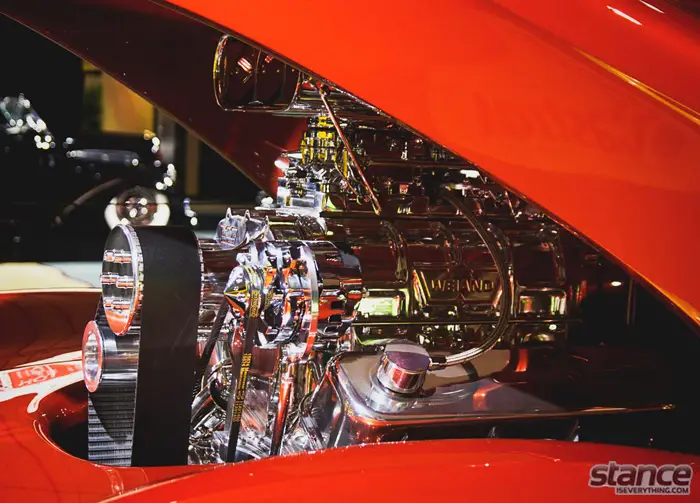 Every year during media day at the Canadian International Autoshow I find my self virtually alone with the 'Cruise Nationals' vehicles which yeilds the opportunity to take as many photos as I want basically undisturbed.
I really liked the engine bay of this Willy's so I spent a few moments making sure I got a good capture of it.
Original Post: The 2013 Canadian International Autoshow: Pt. 1
"Boys Will Be Boys"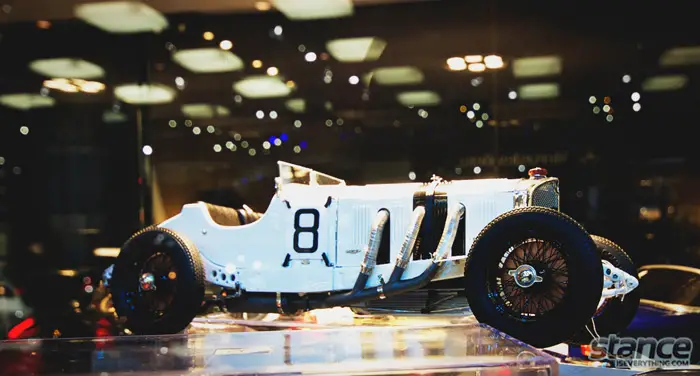 An entire show full of real cars and I managed to get suckered in by a 1/18 Rudolf Caracciola #8 1931 Mercedes-Benz SSKL: German Grand Prix model. Typical.
It took a bit but I was able to get a photo without the surrounding glass being too distracting.
"Colour Matched"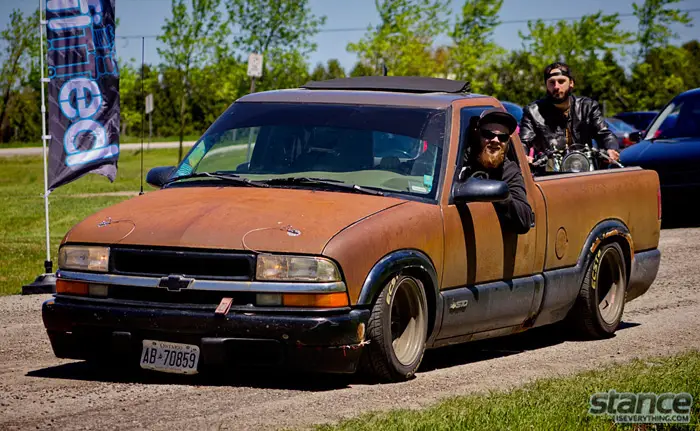 While far from a technically superior photo it perfectly captures the random hilarity that happens at any given event in Ontario.
The question is does the beard match the truck, or the truck match the beard?
Original Post: Stretch & Poke! Presents Fitted Lifestyle 2013
"She Squats"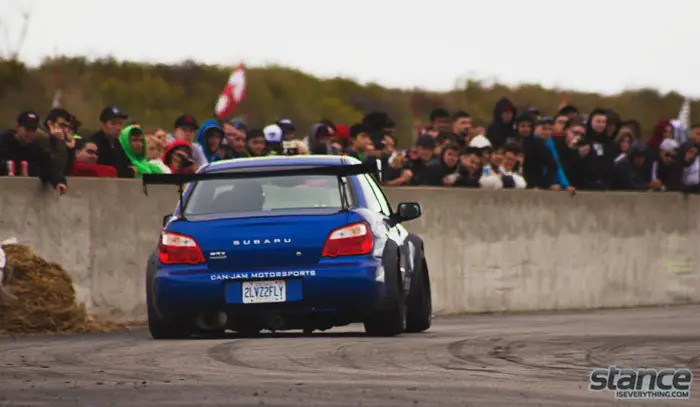 Though a hair soft on the focus I love how much this Can Jam Motorsports sponsored Subaru is squatting on it's way to ripping the straight a new one.
Original Post: 2013 CSCS Season Finale – Pt. 1
"Dat"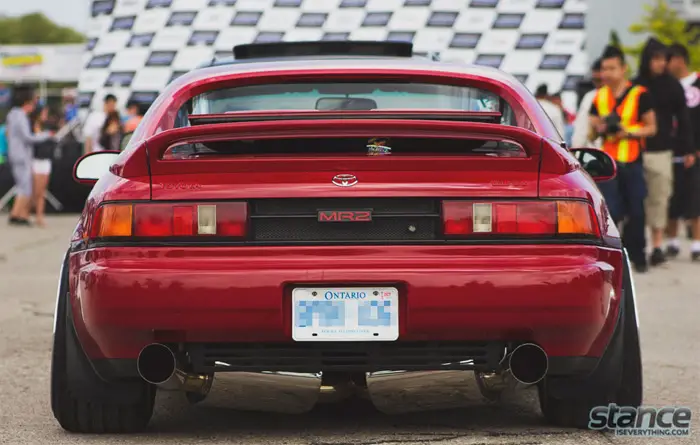 Brad seemingly came out of nowhere with one of my favourite cars of the season and as such I shot quite a few photos of it.
This particular picture happens to be my personal favourite of the bunch which I suppose makes me an ass man.
Original Post: 2013 CSCS Season Opener – Pt. 2
"Last Action Hero"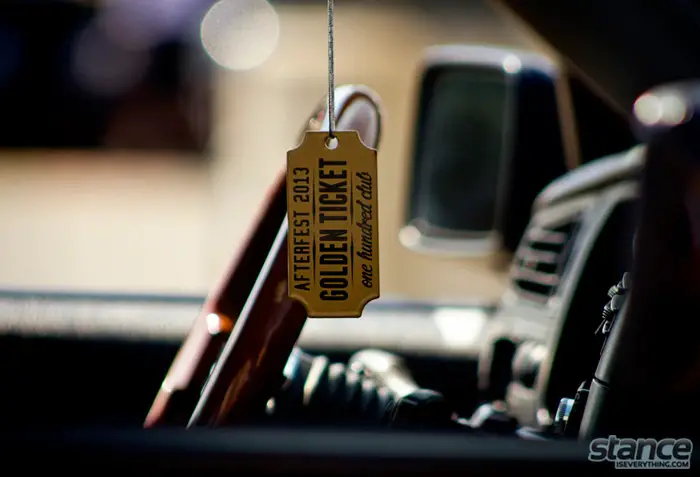 Typically not the kind of thing I'd shoot during event coverage, this ticket jumped out at me so I snapped this photo off and ended up really pleased with the composition and depth of field.
Original Post: Vagkraft
"One Of Few"
Can't really explain why I like this photo so much, it might have something to do with the fact that I have personally photographed very few Harlequins.
Original Post: Euronited
Timeless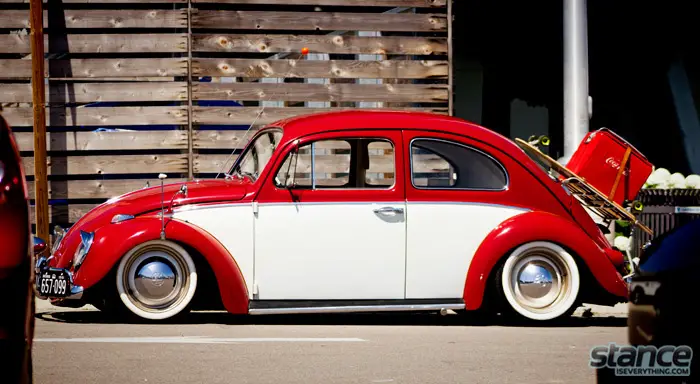 Like Brad's Mr-2 Luke's car is fairly photogenic which means I took a lot of photos of it making it really hard to narrow things down.
This one might be it, but if you asked me a week ago it could have been this one.
Original Post: Euronited
"It's OK I guess"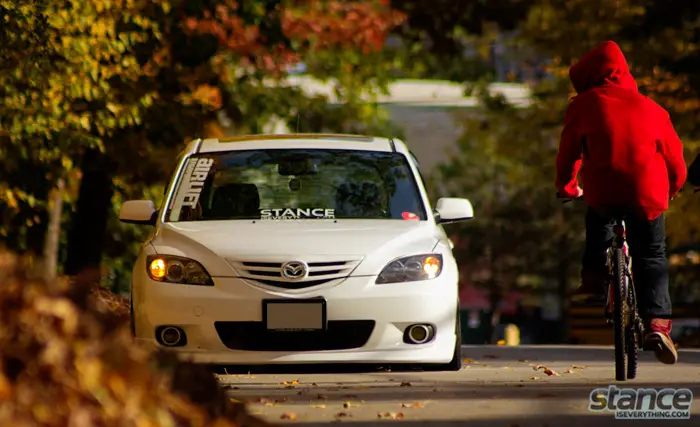 When I went out to take photos for my sixteen thousand kilometer review of my suspension set-up I had no idea where I was going to do it or if it was going to work out.
A few laps around one of the snazzier areas of Mississauga and I managed to find a location that worked and a unknowingly willing passer by to create an interesting photo.
Original Post: Sixteen Thousand Kilometers On Air
Majestic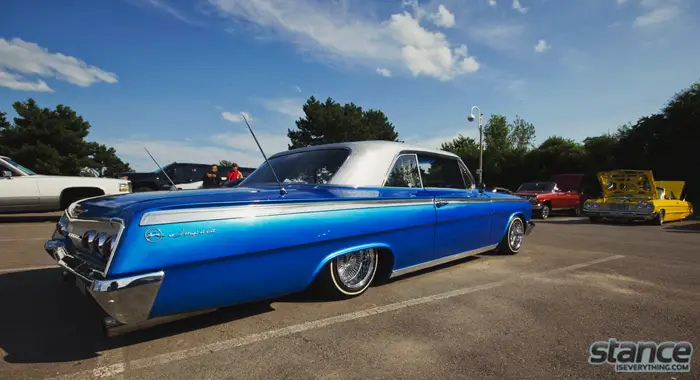 I showed up pretty late to the Majestics/Luxurious BBQ this year which meant I had a smaller selection of cars to shoot, but less people to shoot around.
I'm a big fan of flaked roofs so I fell in love with this car instantly and it just so happened to be positioned perfectly for this photo.
Original Post: 2013 Majestics / Luxurious BBQ
"James Wins"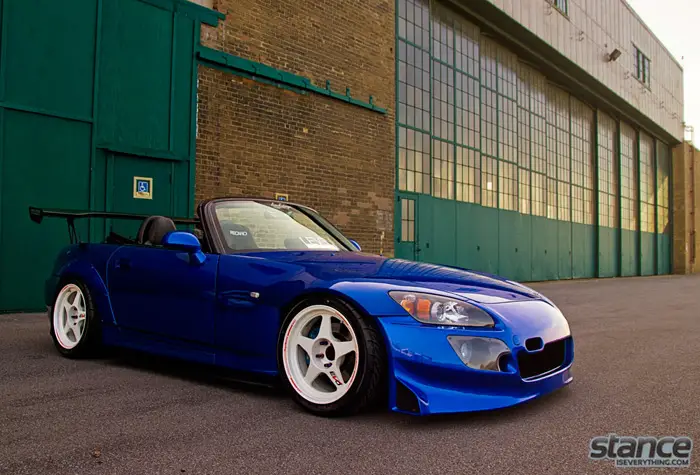 Managed to snap this one off while trying not to get in Ryo Kaneta's way for the USDMFreax/Fitted Lifestyle magazine shoot.
I believe this was the first time I saw James Won's car on the Regamaster Evos, such a good choice.
Original Post: Behind The Scenes Of A USDMFREAX Feature Shoot
"California Dreamin'"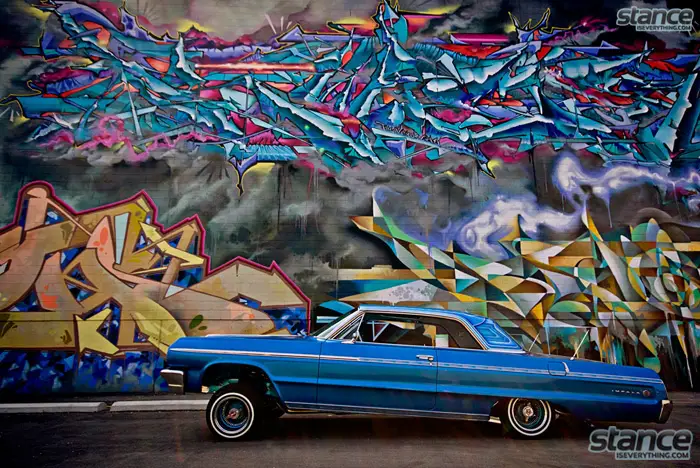 Ruben's feature is probably my best collection of feature photos to date, and picking one out of the entire set was pretty tough.
I eventually settled on this one because of the iconic lowrider stance and hints of sun rays bleeding in.
The graffiti background helped too.
Original Post: Featured Ride: Ruben's 64 Chevrolet Impala SS
"Hype R"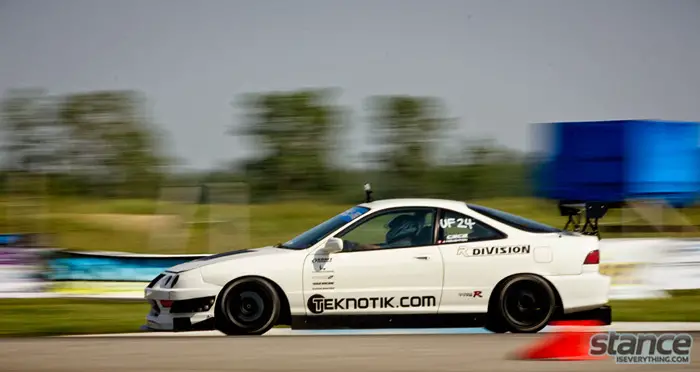 Being one of the fastest and most photogenic cars in the CSCS time attack series my camera is often pointed in the direction of James Houghton's car.
This panning shot is probably the best I got of it in 2013.
Original Post: 2013 CSCS Beach Burnout
"Field Of Dreams"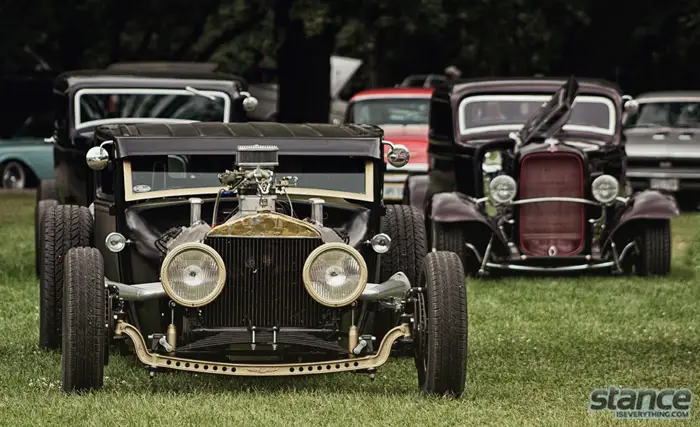 I always find the Roadmates Corn Roast a really enjoyable event to shoot because it's such a laid back affair.
This means foot traffic is fairly light and the resulting photos are very uncluttered. I took a lot of photos of this car and this wound out being my favorite mostly due to composition.
Original Post: Roadmates Corn Roast
"Look Out"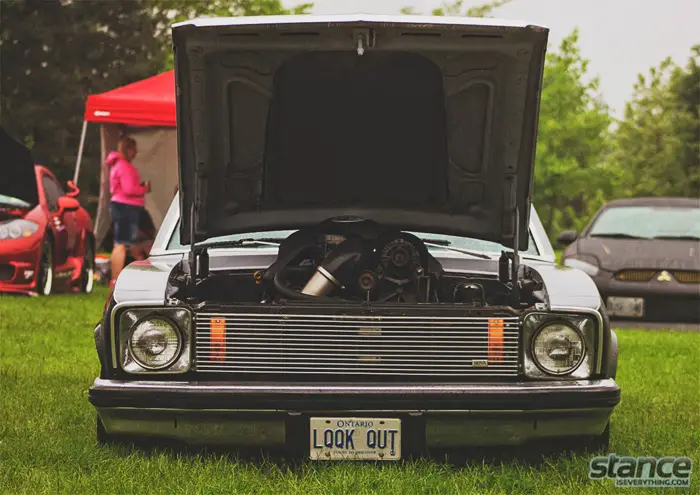 The weather for the 2013 Truck & Tuner expo started off so poor that I was worried I wouldn't get any photos at all but between the showers, and before the sun burned away the clouds, I managed to get some of my favorite event photos of the entire season.
The ridiculousness of the 6.0 Vortec motor in a Nova makes this shot for me.
Original Post: 2013 Niagara Tuner & Truck Expo – Part 1
"There's A Truck In The Photo Too Guys"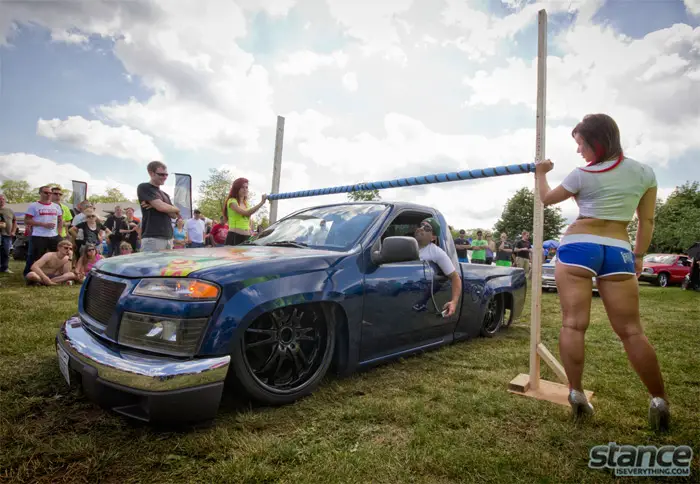 As soon as I got into this vantage point to shoot the limbo at the Truck & Tuner Expo I knew that the photos would be very well received thanks to model Melissa Danielle working the height pole.
Original Post: 2013 Niagara Truck & Tuner Expo Vehicle Limbo
"Dead Machine"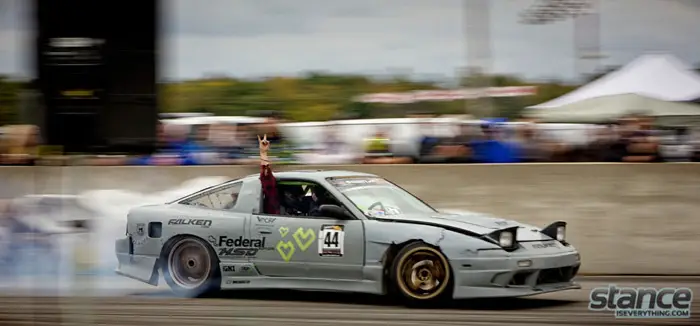 This photo of Curtis throwing the horns out of Brad Carlton's car during the CSCS finale captures Dead Machine perfectly.
Loud, Chaotic, and Fun.
Super stoked on what Curtis and Amy have done so far with the brand and looking forward to seeing what they do in 2014.
Original Post: 2013 CSCS Season Finale – Pt. 1
"Thank You For Smoking"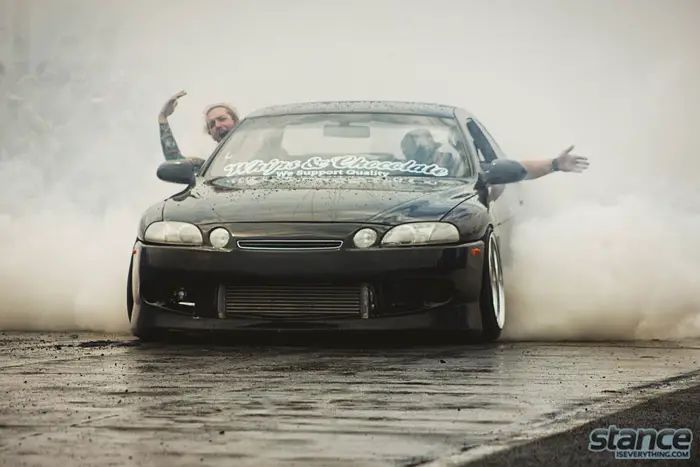 When I passed this car in the Whips & Chocolate booth at Eurokracy I never expected to see it in the burnout booth because it's a fairly clean car.
As it turns out a little peer pressure goes a long way.
Original Post: Eurokracy 2013 Burnout Contest
Happy New Year!