Today I'll continue running down the list of events I attended in 2011. Hopefully you enjoyed the look back at the first twelve, there will be thirteen more today to cover all 25 from 2011.
I enjoyed all of the events I attended this year but I am always up to check out new ones so if there is a local event that you think I should attend feel free to let me know via the comments or an email.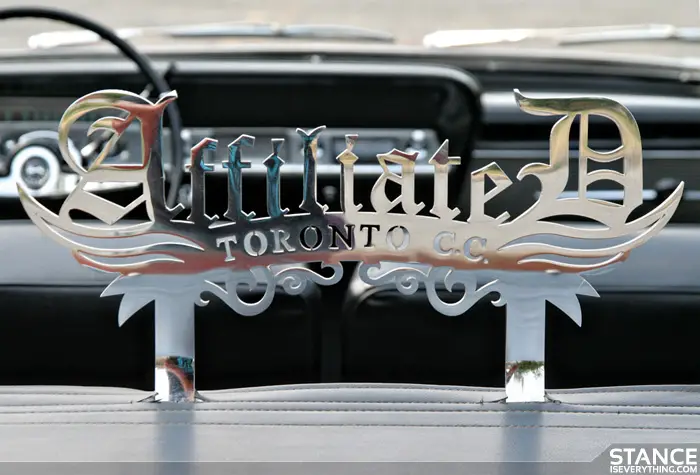 Open 1000px version in new window
I'm glad Puro reached out via the fanpage and let me know about this event because with Scrape By The Lake missing for 2011 I am not sure how I would have got my fix of hydraulics, candy paint, and daytons otherwise.
Initially the turnout for this show wasn't huge but the parking lot began to really fill up as the day went on.
I also had the privilege of attending this show with my friends young nephew and it was really cool to see his reaction to cars he liked.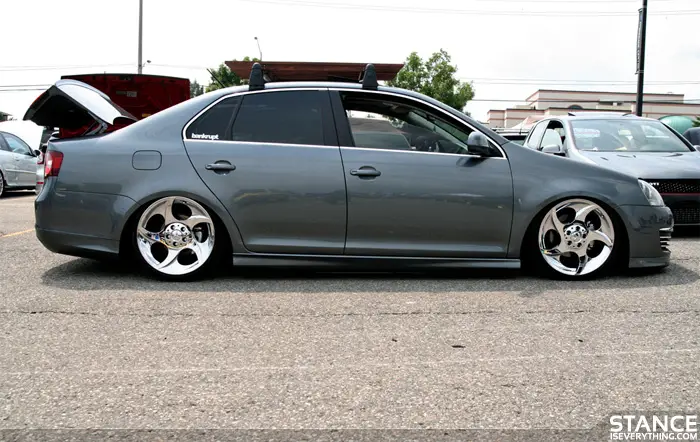 Open 1000px version in new window
Vagkfrat was the second event I attended at the Powerade Centre in 2011 and the first time I had attended Vagkraft since 2010.
The event brought out tons of VAG enthusiasts from all over Ontario and some as far as Montreal.
Additionally the autocross and dyno runs were a great addition to the normal show and shine.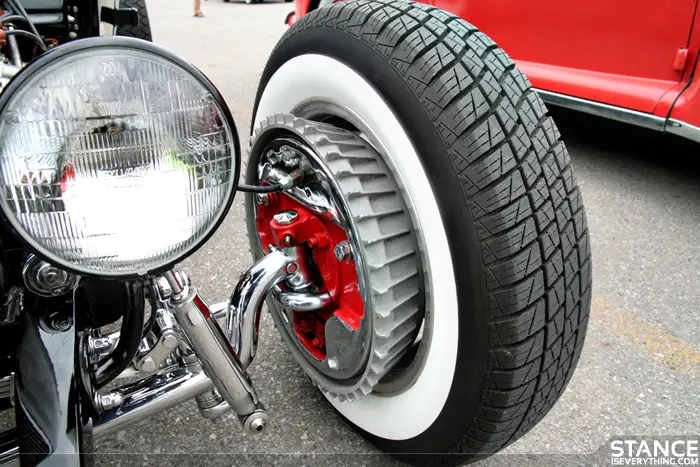 Open 1000px version in new window
After hanging around at Vagkraft for a few hours Steve and myself made our way over to Canadian Tire Etobicoke to check out the Street Classics Pre 1955 show, while there we also met up with Rob and the Performance Improvements crew.
This show was much smaller than the last pre-55 show I attended but that may have had something to do with the time we showed up.
Euro and classic in the same day, good day.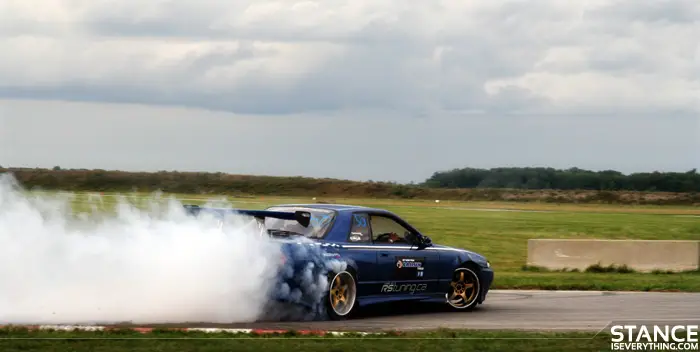 Open 1000px version in new window
The third round of CSCS 2011 was back in Cayuga and also returning for this event was the grey weather that plagued most of the previous years events.
Eventually things cleared up though and it was business as usual.
The Nextmod/Advance Power House Evo driven by Brian Wong set a new track record at this event opening the doors up for a new record to be set at the season finale.
This event was also the first time I came across those crazy British guys and their awesome Jaguar.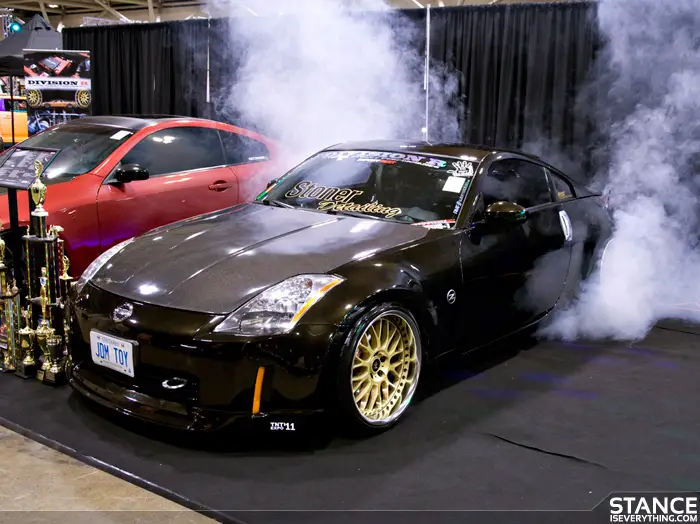 Open 1000px version in new window
For this years Importfest Basit contacted me early regarding how Stance Is Everything could be involved in the show and I really appreciate him for keeping me in the loop.
Having the opportunity to attend the show on set-up day really put into perspective how much work everyone puts in from organizers/exhibitors to competitors.
The real highlight of this event for me was the amount of positive feedback I got from locals who read the site, it is really encouraging.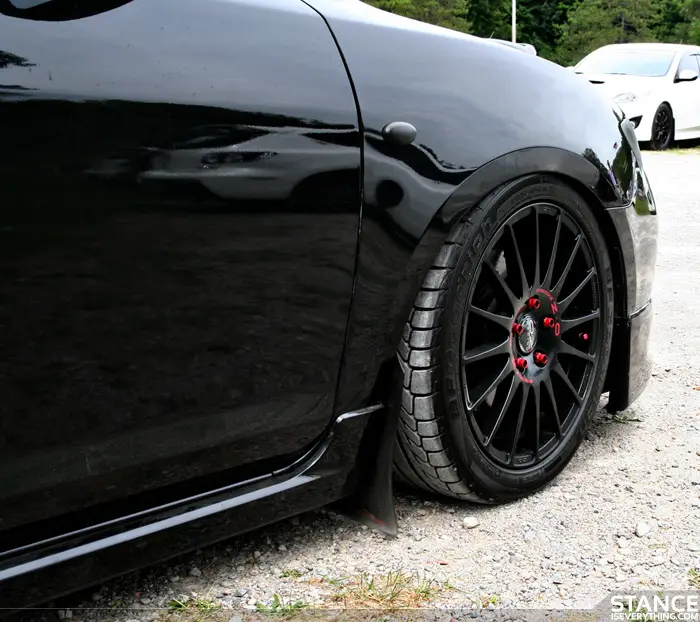 Open 1000px version in a new window
Even though I posted the coverage of this event quite recently it happened the day right after Importfest.
The Toronto Mazda 3 / Toronto Protege tug of war never ended up happening so we will have to get that settled next year.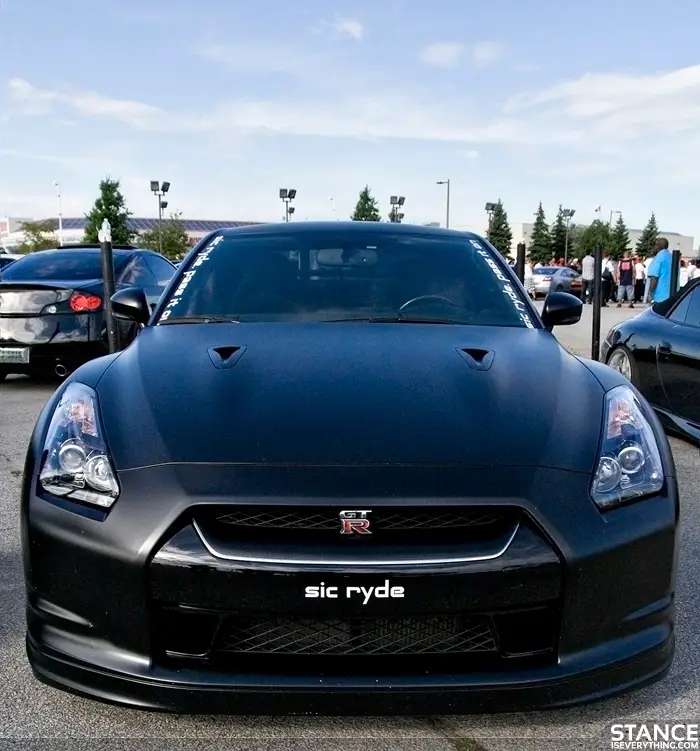 Open 1000px version in new window
Taking place the same day as yet another Stretch & Poke! event the Battleground Performance show and shine had an impressive turnout with a few people doing the back and forth like myself.
I helped judge 'Best Stance' at this show as well and like Droptec, and Importfest before it judging for that class wasn't easy here either.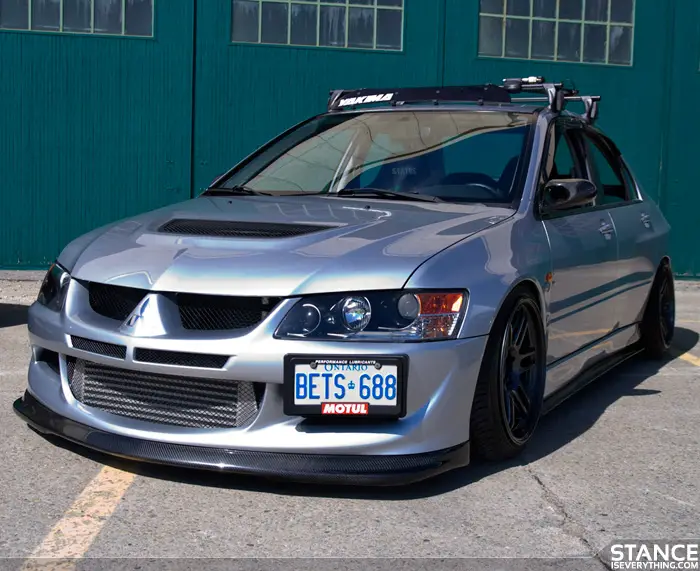 Open 1000px version new window
United We Stance was the last Stretch & Poke! event of the year and it was a nice exclamation point to the end of their meet season.
Surprisingly a few cars made it out to this event that I had not see at any other in the year which was a nice surprise considering it was an event at the tail end of the season.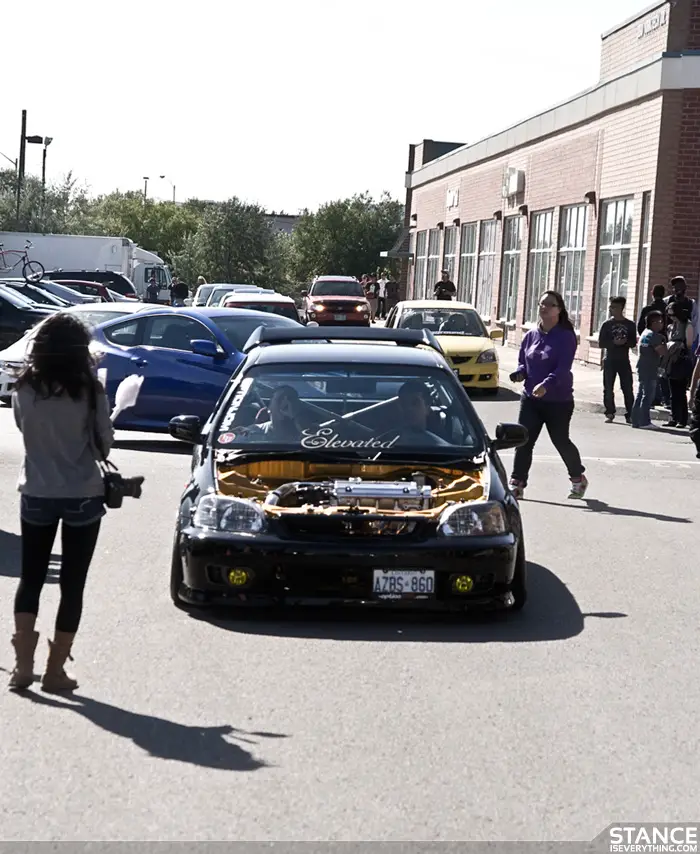 Open 1000px version in new window
Peter, Rachel, and the rest of the Nextmod staff held their cards pretty close to their chests in regards to the date for the Nextmod BBQ this year.
Waiting until nearly the end of the season to host the event worked out well for them though as the turnout was massive since they didn't have to compete with any other events.
And as always free food and drink.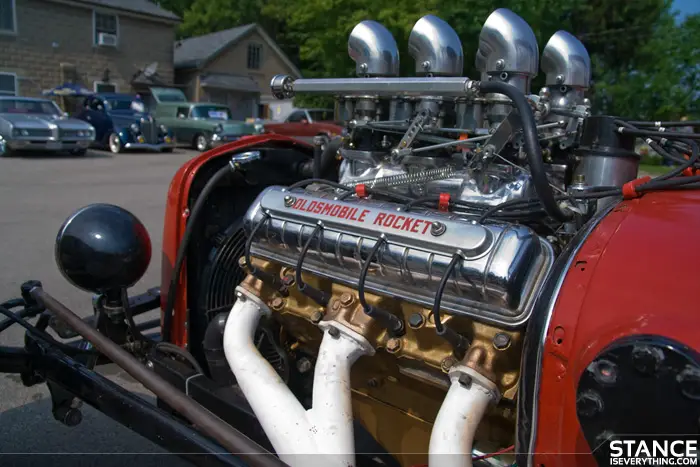 Open 1000px version in new window
If there is one event I regret showing up late to this year it is the Roadmates Cornroast. Keith (the owner of the car above) mentioned that a lot of cars had left by the time I showed up due to the weather and shortly after I arrived it did start to pour.
Bummer, but I did manage to snap a few photos before the skies opened up.
I will make up for my tardiness next year.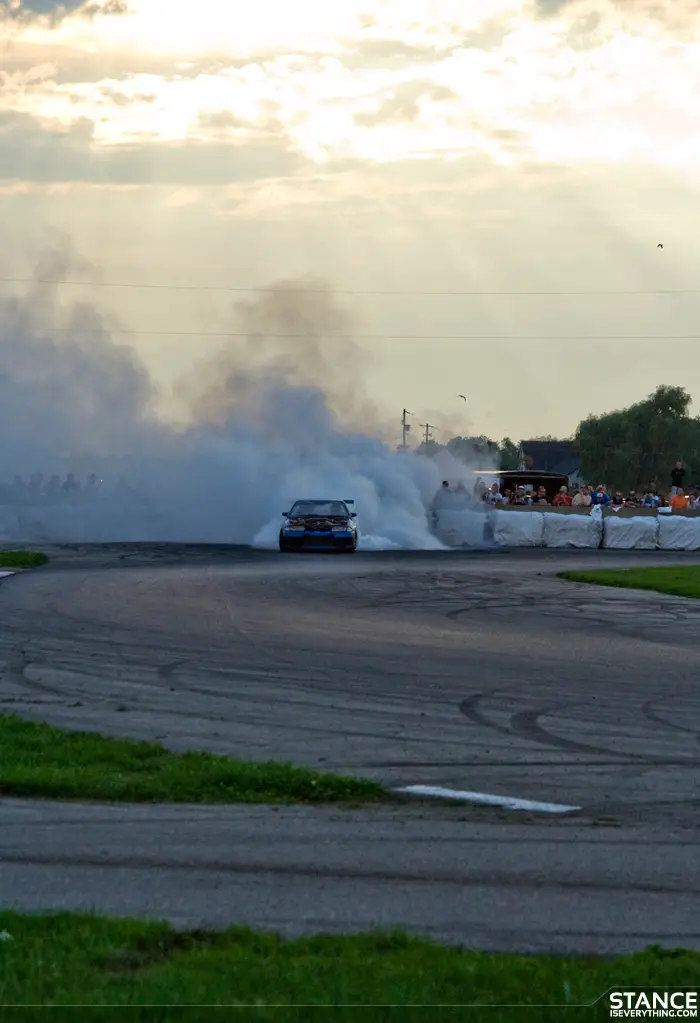 Open 1000px version in new window
CSCS went out on a high note this year with Shasha Anis setting a new track record with his 350z taking it back from Brian Wong who broke his previous record at the last CSCS event.
If you have not already check out the in car video of that record setting run.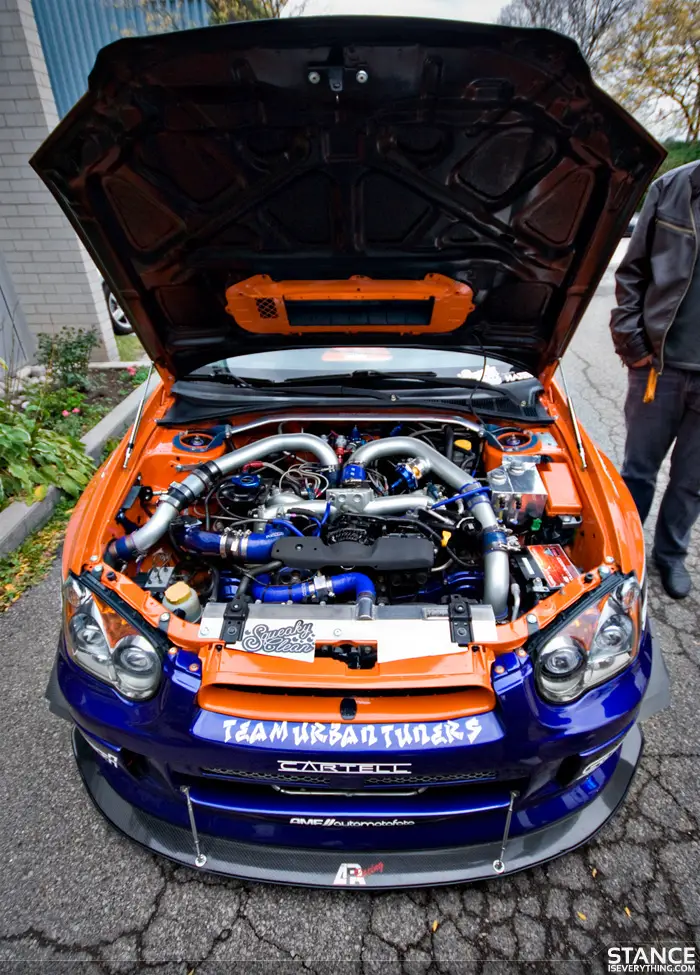 Matt (who owns this s2000) decided late in the year to create another show/meet that caters to the 'stance movement' in the GTA.
How this show series will pan out in comparison to his previously successful Tuners Against Street Racing show remains to be seen but he did manage to get a few clean cars out to attend the kick off show even though it was pretty darn cold.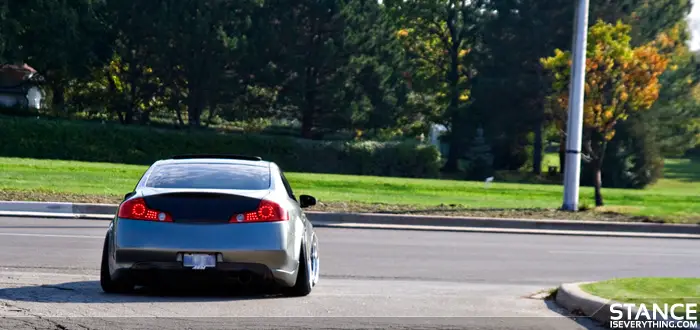 Open 1000px version in new window
As I said in the original Oktoberfest post this event was the perfect send off for 2011.
Just a bunch of friends hanging out in some decent fall weather shooting the breeze and raising a little bit for those who were less fortunate.
My first Chop Shop! event but not my last.
That wraps up the event coverage recap for 2011.
Thanks everyone for following along and contributing in 2011 and Happy New Year.
Only three months until the active season starts to kick back into gear…